Cavana
Plaza Cavana 12
29780 Nerja
Tel: 95 252 07 41
Centrally located, just off the Balcón de Europa, the Cavana is one of the oldest bars in town and serving a small, but good range of tapas.
During the 'season', the bar has a large terrace in the square itself.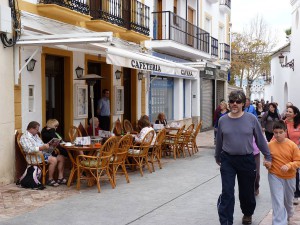 A bit more expensive here, as you would expect from the location, with the tapas not included in the price of drinks. Expect to pay from €0.50 to €1.50 for the tapas alone.