Colorao
Plaza de la Ermita (Calle San Miguel)
29780 Nerja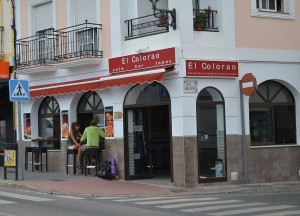 A small, Spanish bar at Plaza de la Ermita serving some pretty good tapas. Delicious churros are also served in the mornings.
It is also one of the haunts of the local taxi drivers from the rank, so if their cars are empty, try the bar!!