El Cangrejo
Calle Habana
29780 Nerja
El Cangrejo is on calle Habana, a side street off calle Cristo almost as you reach Plaza Cantarero.
The bar looks quite innocuous from the outside, but once you step through the door you'll find it is quite large and with a vibrant, local atmosphere. It gets very crowded at lunchtimes.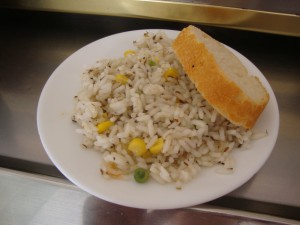 Fish is the speciality although numerous meat and salad dishes are also on offer. The range of tapas is excellent and are included in the price of beer and wine.
They also serve raciones and full meals.