As an alternative to flying, thousands of individuals use Renfe-SNCF high-speed trains every year as a great option to travel across various countries in Europe. However, another great reason to catch this high speed train from Spain through to France is to take a journey through history. Such a trip gives us the opportunity to visit the exact locations where the Romans once walked. A good selection of the world's best places to discover ancient Roman history are in Spain's Tarragona and France's medieval cities, Carcassonne, Nimes and Nice. After travelling at high speeds of up to 310 km/h  / 193 miles an hour approximately, you'll appreciate stopping off at some great locations.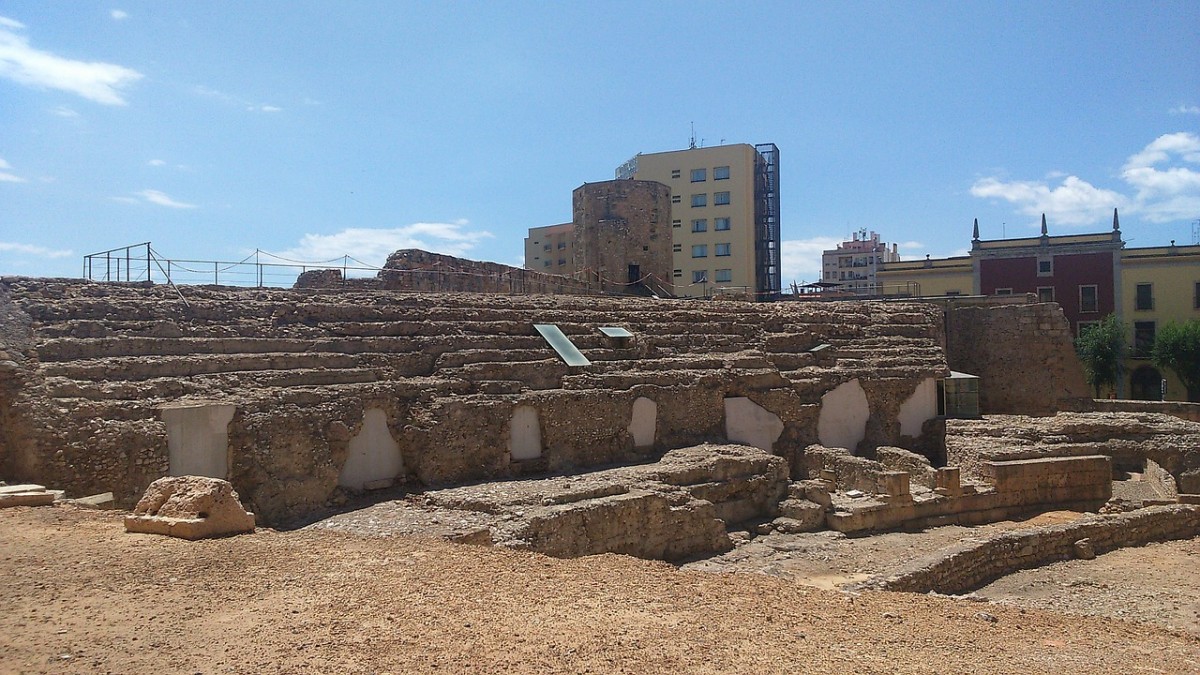 Tarragona
Tarragona is situated on the north-eastern side of Spain and is only about one hour south from Barcelona, which is also well worth pausing to see. In Roman times, the city was extended as a Roman state, which is still clearly reflected in most of the designs that can be seen today. To help you to visualize what life was like in the days of the Romans, there are many interesting monuments and ruins that have been preserved to some degree. The Sanctuary and Amphitheatre are among the numerous different milestones that can be seen along the Roman routes that have boldly stood in Tarragona for centuries before the modern era. The city is well worth a train stop as there is plenty to see on your tour of history.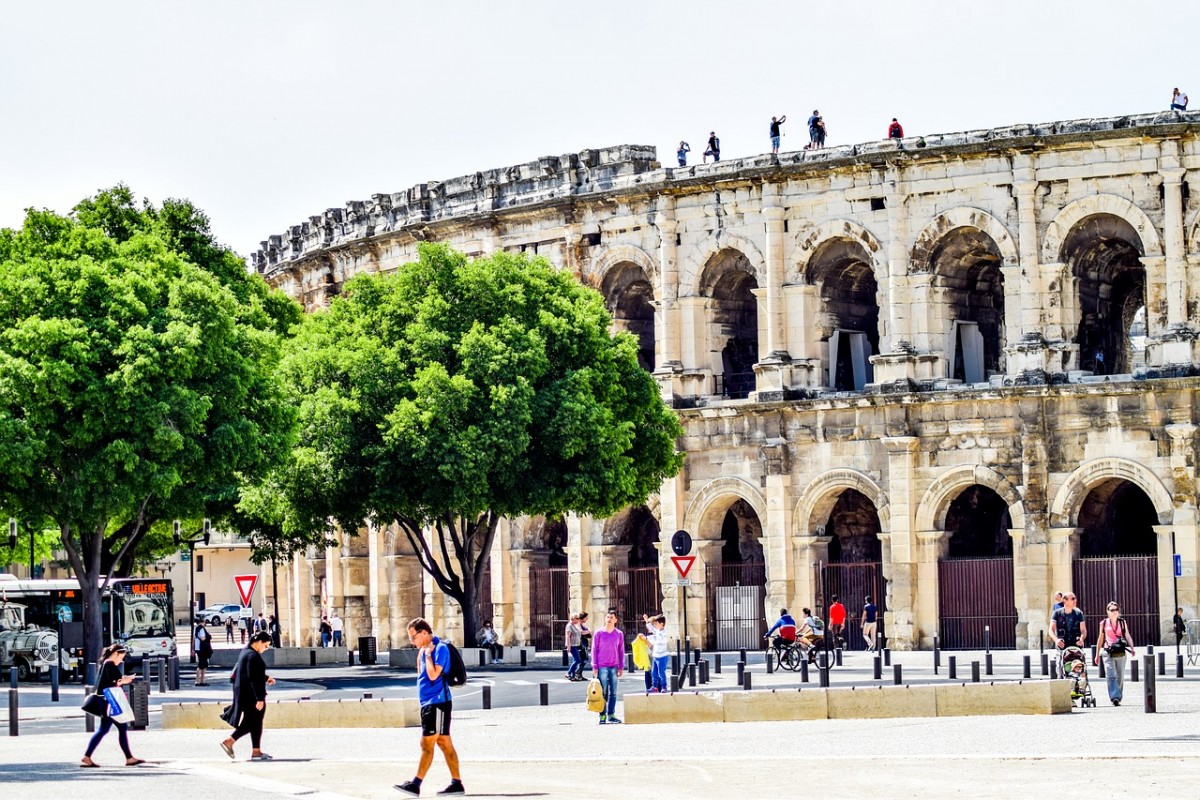 Nimes
A little further along on your journey, located in the South of France is the ancient city of Nimes, which is only just over a 4 hour train ride from Tarragona. Famous monuments from the Roman Empire that can be seen here are the Maison Carree and Nimes Arena. These monuments are a reminder of why the city is often referred to as the French Rome. The Maison Carree is well known as being one of the most well preserved temples from this era, giving modern day visitors a glimpse of the Roman's lifestyle.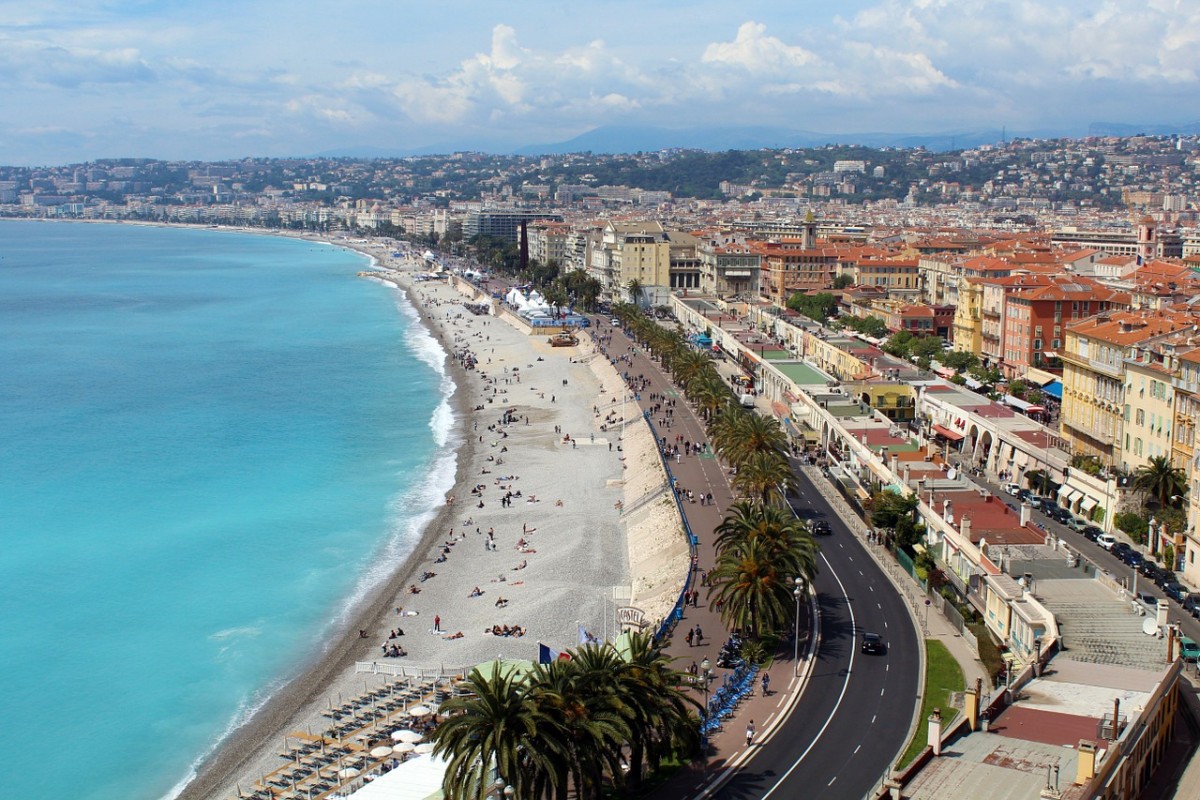 Nice
As the fifth most populous city in France, Nice has a colourful scope of history, including artists, aristocrats, monarchs, martyrs and the intriguing Roman empire. An amazing contrast to the residential neighbourhood that envelopes the arena & Roman baths is the fascinating Roman ruins of Cimiez. This beautiful destination is well worth a visit and a contrast to modern Nice that we all know. From the 1st & 4th centuries the main settlement was here on Cimiez in the Roman city called Cemenelum. This was indeed the capital of the Riviera for around four hundred years. Upon arrival in the city, you will notice the entrance to the Cimiez Gardens, which date back hundreds of years. There is also a glorious Roman amphitheatre which is just inside the entry to the Cimiez Gardens and viewing it is possible without charge.
From the train stop here in Nice, there is the option to hire a car & drive yourself or get a taxi from Nice to Cannes. Cannes, now known for its red carpets, wealthy estates and luxuriant yachts, also has a very rich history, courtesy of the Roman empire. Cannes is a 30 minute taxi ride from Nice airport and centre, and is another recommended area worth researching history from.
Travel information. High speed train for travellers between Spain and France:
The high speed train from Spain to France can be used from and to the following locations: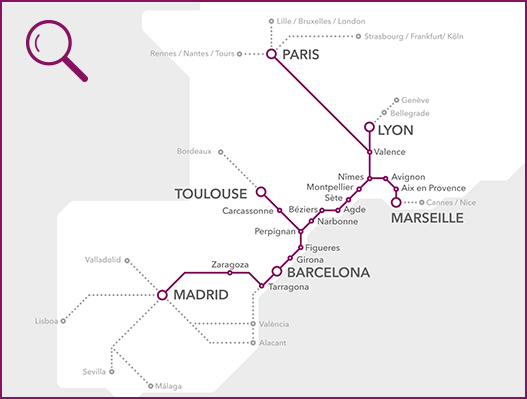 Visit the official high speed train website for more information: www.renfe.com
Prices from just €39.00*