Restaurante El Candil
Edif. Balcón de Europa nº 16
29780 Nerja
Tel: (0034) 95 252 07 97
Email: [email protected]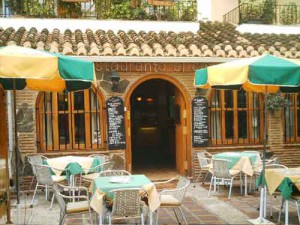 Very nice, centrally located family-friendly restaurant on the Plaza Balcón de Europa, with a terrace in the square. Very good service, good food and not too expensive.
Opening times can vary according to the season but the restaurant is generally open from 10:00 to 14:00 and from 18:30, with last meal orders at 22:00 in winter and a little later in the summer.