Fin de Siglo
Calle Fray Junipero Serra
29780 Nerja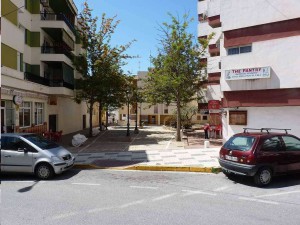 Formerly the Fin de Siglo, then El Boqueron, then back to Fin de Siglo, this tapas bar is located in calle Fray Junipero Serra next to a small plaza, Plaza Garcia Caparros.
There are a number of tables outside in the plaza and as well as tapas, raciones and full meals are also served.
Although a very 'Spanish' atmosphere, quite a few foreigners of all nationalities frequent the bar. It does get quite busy, lucnhtime for tapas and also in the evenings.
On my last visit, I had a tortilla followed by a plate of mussels. Four large mussels, delicious. Pretty good selection of tapas overall, both meat and fish of various kinds.