La Tahona Holandesa
Plaza Garcia Caparros
29780 Nerja
Tel: 653 417 466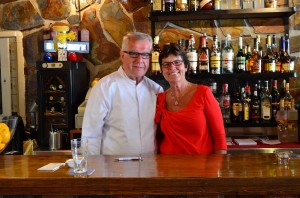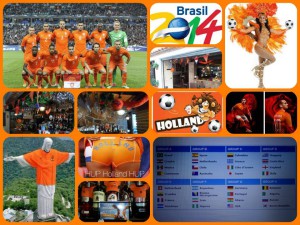 La Tahona Holandesa is a tapas bar and restaurant located in Plaza Garcia Caparros, just off calle Fray Junipero Serra – that's the street joining avenida Castilla Perez with calle Antonio Millón.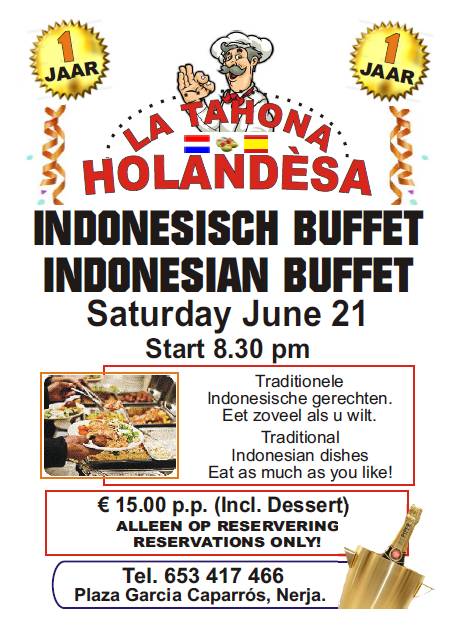 La Tahona Holandesa, as the name might suggest, is now run by Dutch couple Margareth and Dirk who reopened the premises on May 3rd 2013.  Margareth and Dirk hail from the town of Egmond in North Holland where they were also in the restaurant trade.
Entering the premises you have a large bar area with plenty of seating and then through an archway you have the separate dining area.
The menu contains a lot of traditional Dutch dishes as well as international cuisine and there are always 'specials', so plenty to choose from.
There is a terrace out on the square for those sunny days and evenings, of which we do tend to get quite a few!
La Tahona Holandesa is currently open daily, except Wednesday, from 12:00 until late.
LUNCHTIME MENU
Salads _____________________________
Mixed salad ……………………………€ 4,50
Tunasalad ……………………………..€ 6,50
Vegetarian salad (with mushrooms,cheese,
olives and tomato……………………….€ 7,00
Salad "La Tahona"(with Goat cheese,apple,pear
walnuts and a honey-dressing)…………….€ 7,50
Soups ______________________________
Homemade Tomatosoup with cream……………€ 4,50
Soup of the day ………………………..€ 5,00
Rolls (Baquettes)___________________
With cheese or ham …………………….€ 4,00
with Russian salad with tuna……………..€ 5,50
With ham,cheese,lettuce,tomato and boiled egg € 5,50
With braised steak and sataysauce…………€ 5,50
"La Tahona" (bacon,mushrooms,fried unions
and grated with cheese)………………….€ 6,00
With carpaccio and grated cheese …………€ 6,00
Open sandwiches______________________
bacon,ham or cheese and 2 fried eggs………€ 6,00
bacon or ham and cheese 2 fried eggs………€ 6,50
Omelet with mushrooms,bacon and cheese…….€ 6,50
Toastie cheese………………………… € 3,00
Toastie ham and cheese or bacon and cheese . € 3,50
Toastie cheese and onion/cheese and tomato . € 3,50
Tosti "La Tahona" (bacon or ham,cheese,egg). € 4,00
Snacks_______________________________
Steak and bread with fried onions ………….€ 9,50
Steak with chips………………………….€11,00
Satay (chicken) and bread …………………€ 8,50
Satay ( chicken) and chips…………………€ 9,50
2 croqettes with bread or chips ……………€ 7,00
Filet of fish with bread…………………..€ 7,50
Filet of fish with chips…………………..€ 9,00
Filet of chicken with chips………………..€ 8,50
hamburger,lettuce,tomato,onions and bacon …..€ 4,50
hamburger,lettuce,tomato,fried onions,bacon
and fried egg…………………………….€ 5,50
hamburger and chips……………………….€ 6,00
Pancakes_____________________________
With syrup and or sugar and lemon…………..€ 4,50
With vanilla icecream …………………….€ 5,00
With cheese,bacon or apple…………………€ 5,50
With bacon and cheese or bacon and apple…….€ 6,00
_____________________________________
Nasi(rice) with satay and prawncrackers …….€ 6,50
prawns in a herbbutter ……………………€ 8,00
bread with herbbutter and tappenade ……….€ 3,50
Snacks with your drinks______________
"combo" hot (10 pieces) …………………..€ 7,50
"combo" cold ( 8 pieces)…………………..€ 4,50
"Dutch"Bitterballen ( 6 ) …………………€ 4,50