El Salvador, Nerja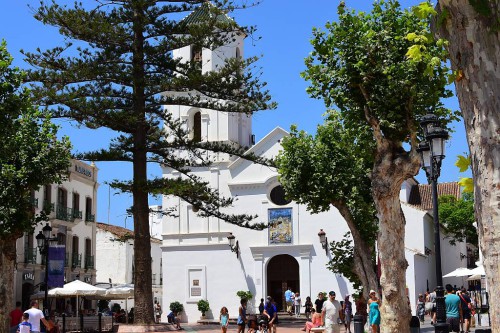 Balcón de Europa
Sunday Masses in Spanish:
11:00 Parish Mass (Gospel in English)
12:00 Family Mass (except in summer)
20:30 Evening Mass
Daily Mass at 20.30 with ROSARY at 20:00, except Thursday, with HOLY HOUR from 17.00 to 19.00, including rosary and Eucharistic Service.
Choir practice Fridays at 18:00
Tel: 95 252 02 91
Local contact: Dorothy Price
Tel: 95 252 16 67
Anglican Parish of Nerja & Almunecar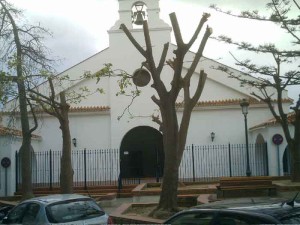 Iglesia de San Miguel (St Michael's)
Plaza de Andalucia, Nerja
Holy Communion every Sunday at 11.30am
Holy Communion every Wednesday at 9.30 at Church Shop, Calle Málaga.
Tel: 95 252 13 39
Mob: 608 695 756
Email: anglicansnerja@yahoo.com
Web: www.nerjaalmunecaranglicanchurch.co.uk
The Church of Jesus Christ of Latter Day Saints
Calle Granada 81, Nerja
Services 10:00 – 13:00
Sunday School 18:00 – 19:00
Tel: 95 252 62 06
Community Bible Fellowship
Calle Pintada 35, Galerias Pintada, 2nd floor, Nerja.
Sunday morning service in English/Spanish at 10:00
Tel: 95 252 17 76
Fellowship of the King, Evangelical Church
Pasaje San Miguel, Nerja.
Sundays at 17:30
Fellowship of the King, Evangelical Church
Pasaje San Miguel, Nerja.
Sundays at 17:30
Our Lady of the Assumption
Plaza Almijara, Torrox Pueblo
Sunday evenings at 17:30.
Communion 1st, 3rd and 5th.
Evensong 2nd and 4th.
Torre del Mar Evangelical Church
Torre del Mar
Picasso Room, Hotel Torremar, off Paseo Larios, Torre del Mar.
Service in English every Sunday at 11.30 am.
Torrox Park Church
Each Thursday there is an informal church service at LIVINGSTONES Restaurant TORROX PARK at 11.30 am. Livingstones is on the main road through Torrox Park opposite EL PINO CAMPING. Everyone is invited to all our services and to stay on for coffee and tea and get to know us. There is a Communion Service on the first Sunday of each month at Torre del Mar Church. Please contact us for further information.
Rev. Jacqueline Hartsmith Foy
Telephone (0034) 952532825
Lux Mundi Ecumenical Centre
Calle Casa de la Viña 3, Torre del Mar
Anglican worship (in English) every Sunday at 10:30
Communion every 2nd and 4th Sunday.
Roman Catholic Mass (in English) every Saturday at 18:00 (except July and August).
Evangelical Service (in German) every 2nd and 4th Saturday at 15:30
The Anglican Parish of Nerja & Almuñecar
Holy Communion every Sunday at 09:30 , Fisherman's Chapel, Chinasol, Almuñecar. Chaplaincy House: 95 252 54 06
Evangelical Christian Reformed Church
c/ Torres Quevedo nº 5
19680 – Almuñecar
Pastor. X Manuel L. Franco
Tel: 677 699 490
Sunday Service: 11:00
Thursday, Bible Study:18:30.
www.ire.es
Mosque
Avenida de Ingeniero de la Torre Acosta
Málaga