Several years ago, a project was started to improve the area around the Rio Chillar and provide a picturesque walkway down to El Playazo beach, the mouth of the river.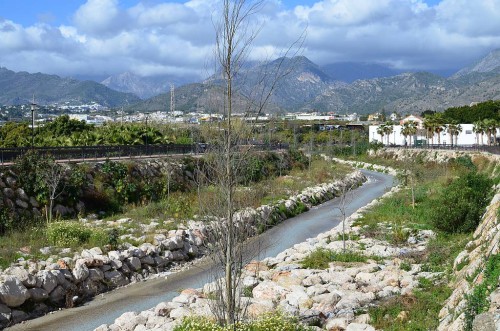 The walkway follows the Rio Chillar between Parque Verano Azul (by the Supersol Supermarket and the petanca courts) down to the mouth of the river at El Playazo beach.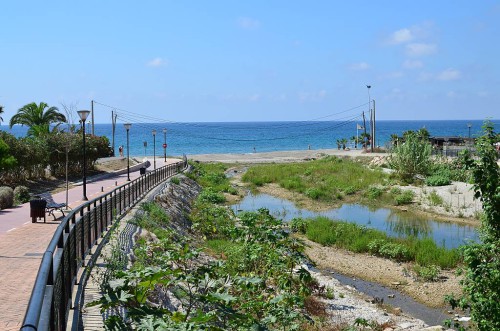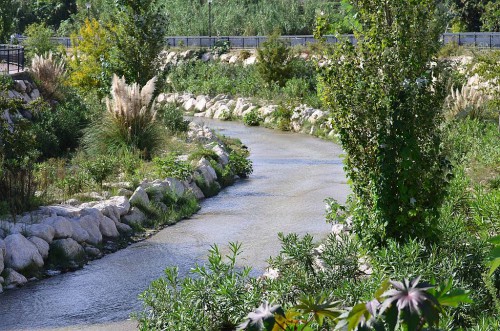 There is a cycle path and there are benches along its entire length. Wooden bridges enable you to cross from one side to the other.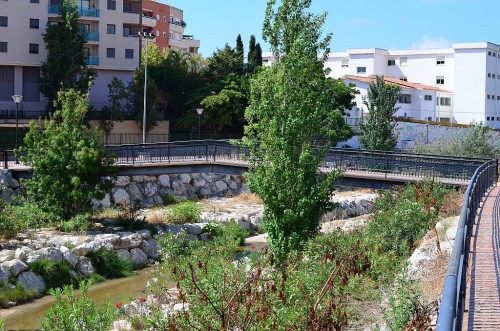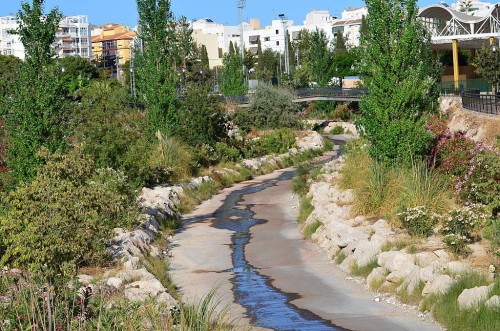 As can be seen from the photos, the water level does vary throughout the year and during long, dry periods can almost dry up completely.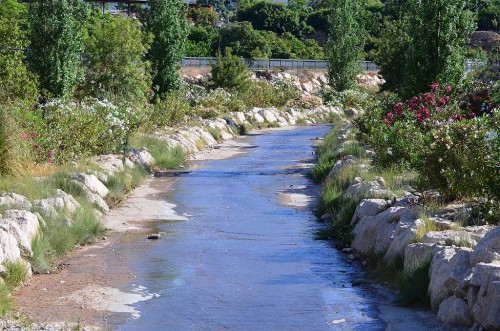 For nature lovers, there are many interesting things to see as you stroll along the walkway, such as numerous types of fruits, birds, flowers and other plants.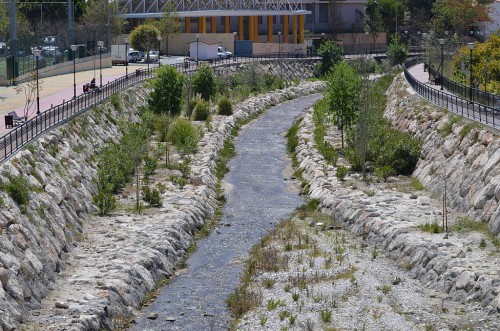 If you are a birdwatcher, I have so far seen the following along the walkway: Blackbird, Bullfinch, Blackcap. Black Redstart, Cattle Egret, Chiffchaff, Collared Dove, European Serin, Goldfinch, Greenfinch, Common Sandpiper, Green Sandpiper, Grey Wagtail, Iberian Chiffchaff, House Martin, House Sparrow, Little Ringed Plover, Parakeet, Pied Wagtail, Pigeon, Ringed Plover, Serin, Siskin, Spanish Sparrow, Spotless Starling, Spotted Flycatcher, Stonechat, Street Pigeon, Swallow, Swift, Tree Sparrow and Turtle Dove.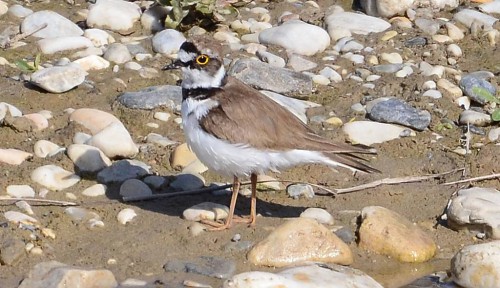 At the top (Parque Verano Azul) end of the walkway is the Puente Viejo, the bridge spanning the rio Chillar at the main western entrance to town.
This is a video of a walk along the complete length of the walkway from Puente Viejo to the mouth of the rio Chillar at El Playazo beach.