In 1986, Spain became integrated into the EEC and, in commemoration of this historical event, the Rapto de Europa sculpture was erected at the western entrance to Nerja next to the N-340 coastal road.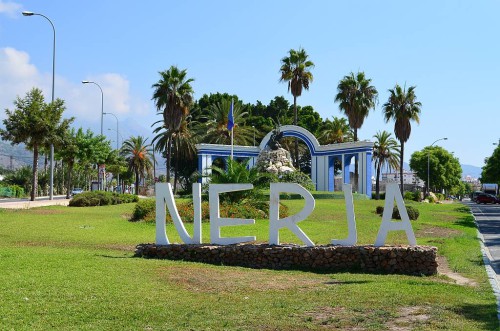 The sculpture is the work of Aurelio Teno, and other examples of his work can be found in Nerja, including a sculpture located on calle Málaga.
Aurelio Teno was born in 1927 in Las Minas del Soldado in Villanueva del Duque. He worked as an apprentice to the sculptor Amadeo Ruiz Olmos and later in a silversmiths in the city.

In 1939 he joined the School of Arts and Crafts in Córdoba to study drawing and painting and remained there until 1943. In 1950 he moved to Madrid and worked as a goldsmith before moving to Paris to further his art studies.

Aurelio Teno returned to Madrid in 1965 to continue what had been a successful career. In 1976 he achieved international acclaim for a monumental sculpture of Don Quijote which is displayed in front of the Kennedy Centre in Washington D.C.

Aurelio Teno died at his home in El Pedrique, Córdoba, in February 2013.