Always referred to as the 'Nerja Bus Station', it is somewhat of a misnomer as all it is, really, is a layby and a small ticket kiosk. However, until the powers that be get round to building a proper one, it will have to do.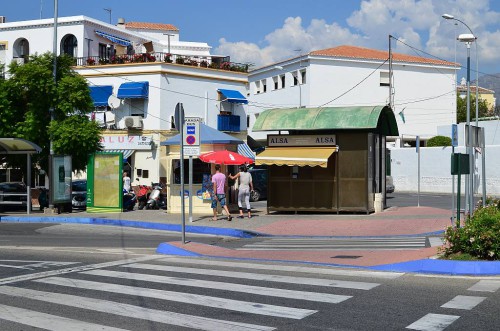 It is located on the N-340 at the top (eastern) end of town, close to Plaza Cantarero (known locally as Orange Square).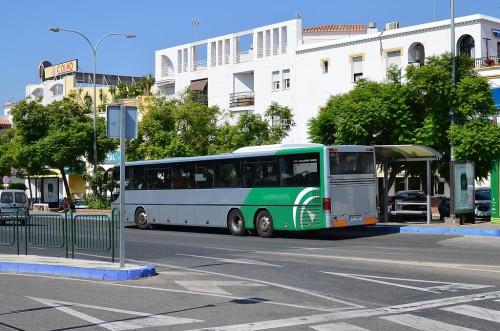 The ticket kiosk is run by the bus company Alsa, so this is where you get tickets for any Alsa routes such as to Málaga, Almuñecar, Granada, Córdoba etc.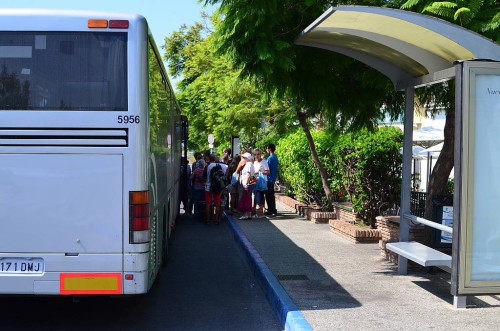 The Frigiliana bus also goes from the bus station but is operated by a different bus company and you purchase your tickets directly from the driver.
There is a refreshment kiosk next to the ticket office and directly behind is the bar La Parada where you can grab some refreshments while you wait for your bus. It has a terrace on the street.
It is about a ten to fifteen minute walk from the bus station to the centre of town, Balcón de Europa, a bit more if you're lugging heavy suitcases. The alternative would be a taxi.
The taxi rank, operational from 08:00 to 20:00, is on the opposite side to the ticket kiosk.