SELWO AVENTURA
Ctra N-340 at km 162.5
Estepona
Tel: 902 19 04 82
Website: www.selwo.es
Open daily: 10:00 to 18:00
There is a direct bus service from Málaga at 09:00.
Special prices for pensioners, schools and groups.
Selwo Park covers 100 hectares and is home to more than 2000 animals from all five continents. The animals live in semi liberty and there is a four hour tour on foot and in 4wd trucks.
SELWO MARINA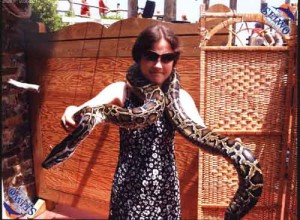 BIOPARC FUENGIROLA
Camilo José Cela 6, Fuengirola
Tel: 95 266 63 01
Open daily: from 10:00am
Formerly the Fuengirola Zoo, the Bioparc provides good space for the animals and birds and makes an excellent day out.
PARQUE ORNITOLÓGICO 'LORO SEXI'
Calle del Bikini, Almuñecar
Open daily: 11:00 to 14:00 and 16:00 to 18:00
The tropical bird park opened in 1987 and is home to more than 1500 birds from 100 different species. In the upper part of the park is a cactus garden.
EL TORCAL
A natural park 13km south of Antequera with unusual rock formations and landscape.
LOBO PARK
The Lobo Park (Wolf Park) is located near Antequera at km 16 on the A343 and consists of 40 hectares of unspoilt parkland. It is both a unique nature experience and a study park for European, Iberian, Canadian Timber and rare White Alaskan Tundra (Polar) wolves. There is a separate area for the pups.
All the wolves, from zoological parks all over Europe, were raised with the bottle to overcome their natural shyness with humans and to make it easier for visitors to study them. It is stressed that the animals are purely 'socialised' and in no way 'domesticated'.
The park is run by Daniel Weigend and Alexandra Stieber and various tour options are offered, including some on horseback. In the hot summers, because the wolves tend to sleep during the day, a series of night tours have been arranged and will take place until September.
There is a cafeteria/restaurant and a souvenir shop on site and a Wolf Museum is planned for the future.
Opening Hours:
November to April 10:00 – 18:00
May to October 10:00 – 20:00
Guided wolf tours opening hours
11:00, 13:00, 15:00, 16:30
Saturday, Sunday and Bank Holidays 11:00, 12:00, 12:00, 14:00, 15:00 16:30
Price for the guided wolf tours
Adults €9,50 €
Children (3-12 years) €6,50
CROCODILE PARK

Over 300 crocodiles, including the largest in Europe, a 600kg 4.6 metre hombre by the name of Big Daddy. Guided tours, pets corner, cafeteria and the chance to hold a baby croc!!
Calle Cuba 14
29620 Torremolinos
Tel: 95 205 17 82
Open daily from 10am.