Bioparc Fuengirola, formerly Fuengirola Zoo, is located in the centre of Fuengirola, about 500 metres from the railway station on Camilo José Cela.
The parc is divided into distinct areas, these being Madagascar, Equatorial Africa and Southeast Asia, with each section containing a variety of flora and fauna.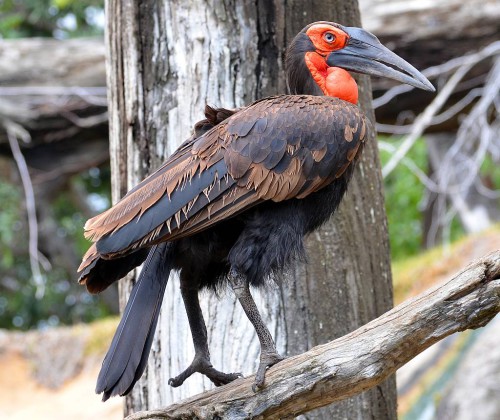 The parc is well laid out and, despite being relatively small in area, you don't get the feeling of it being cramped, either for the visitor or the animals.
During the month of August the parc is open from 10:00 to midnight every day with the ticket office issuing the last tickets at 23:00.
The baby flamingos look quite funny little bundles of feathers.
Tickets cost €19.50 for adults, €13.50 for children (aged 3 years to 9 years) with under three's being free and €14.50 for over 65's. A Youth Card will entitle you to a good discount.
There are two refreshment areas, the Africa restaurant and the Asia cafe-bar, both relatively reasonably priced although, naturally, more costly than in the town itself or on the beach.
There is a children's play area and a Jungle Clearing where they hold regular shows and exhibitions.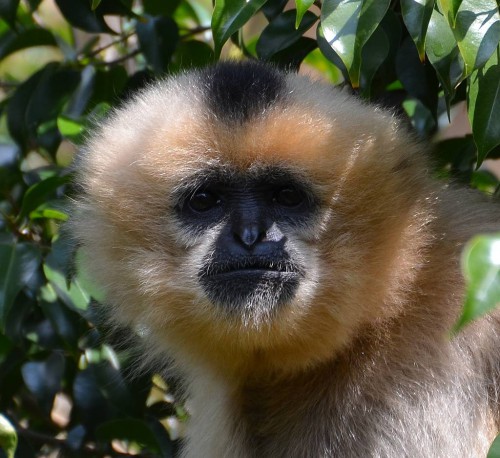 During one of the shows, various birds and animals appear and run (or fly) amongst the gathered crowd.
A hairy armadillo, a deer, a porcupine, a bird of prey and a toucan were amongst those putting in a performance while I was there.
The animals, of course, were duly rewarded for their performance with items of food.
For anyone who loves animals, and plants for that matter, Bioparc makes a great excursion.
We are, of course, totally ignoring the whole crusty question or debate of 'animals in captivity'.
There are no cages as such in Bioparc and the whole concept is based on 'natural environment'.
I spent a good three hours wandering around the Bioparc, although I would imagine the average would be around a couple of hours.
If you are on a day trip to Fuengirola then this gives you plenty of time to take in the rest of the town.
There are the beaches, of course, some wonderful 'chiringuitos' and there is even a castle perched on top of a small hill and overlooking both the town and the beaches.
The Bioparc website (in Spanish and English) is here: Bioparc Fuengirola.