The Santa Iglesia Catedral Basílica de la Encarnación, or Málaga Cathedral, is well worth a visit if you are wandering around the city.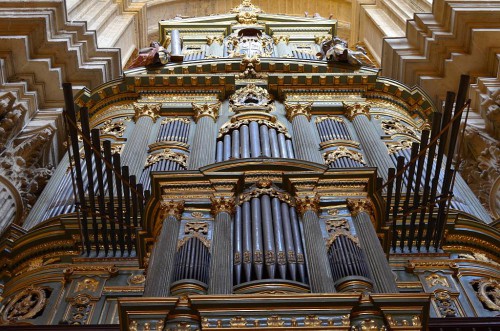 The exterior is Baroque, the interior Renaissance style, and work began on construction in 1528 based upon plans by Diego de Siloe. It was completed in 1782.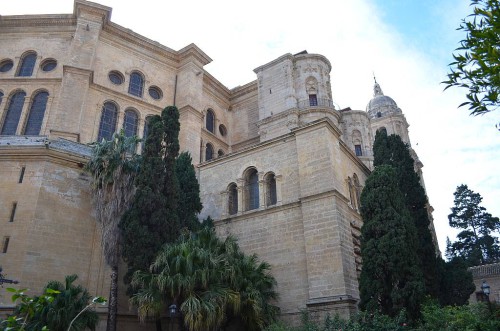 It is quite a lavish interior as one might expect, intricate stonework, ornate carvings, magnificent wooden doors, splendid stained glass windows and statues and paintings all over the place.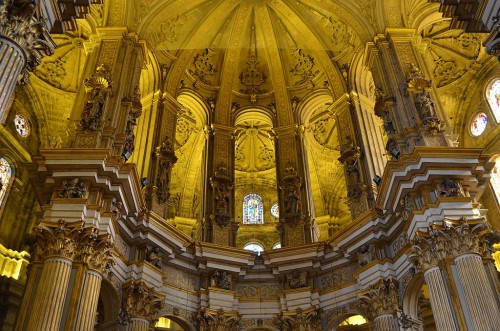 The Cathedral stands 84 metres tall.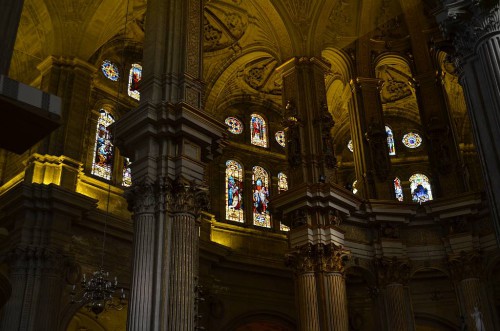 Entry costs €5.
More photos HERE