The Crocodile Park in Torremolinos contains around 300 crocodiles, including the largest in Europe, a 600kg hombre by the name of Big Daddy.
There are very good guided tours, a pets corner, cafeteria and even the chance to hold a baby croc!!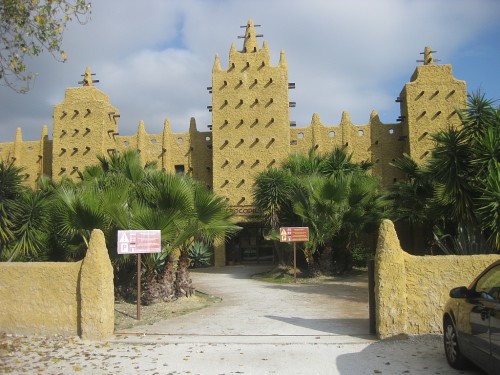 The Crocodile Park is 15 minutes from the railway station or, if you take my shortcut, around 80 minutes! It makes a very good trip and if you take the guided tour, which I must say is excellent, you will learn a lot of things you didn't know about crocodiles.
Between November and the end of February, the crocodiles are kept in a sort of greenhouse environment as they are cold-blooded creatures, for the rest of the year they are outside in the sun in numerous pools.
Most of the inmates are Nile crocodiles but there are also a few alligators and they are quite different, both in looks and temperament.
Big Daddy, a 90 year old monster, measured a staggering five metres in length from nose to tail at one time but managed to get into a fight and lost a metre of his tail during the encounter. He is now kept away from other males but seems quite happy in his own pool with his four female companions.
Calle Cuba 14
29620 Torremolinos
Tel: 95 205 17 82
Website: www.crocodile-park.com
Email: [email protected]