Parque La Bateria is a fairly large municipal park in Torremolinos, similar in some ways to Parque La Paloma in Benalmádena.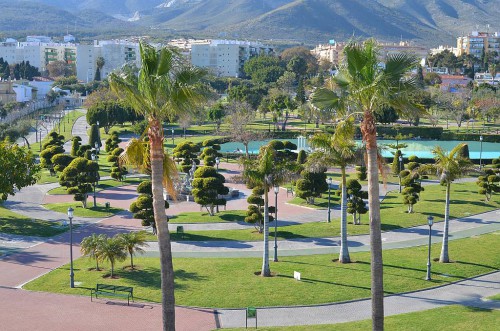 The urban line C1 – Cercanias – stops at Montemar-Alto (one stop after Torremolinos itself) which is very close to the entrance to the park.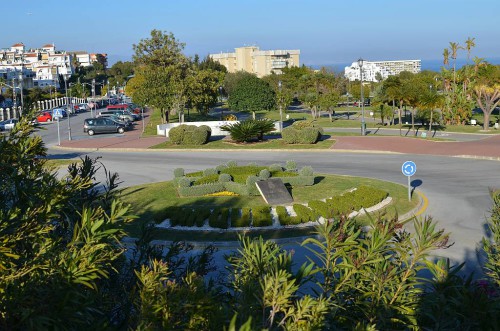 There is adequate parking near the park and the area is suitable for those with mobility problems.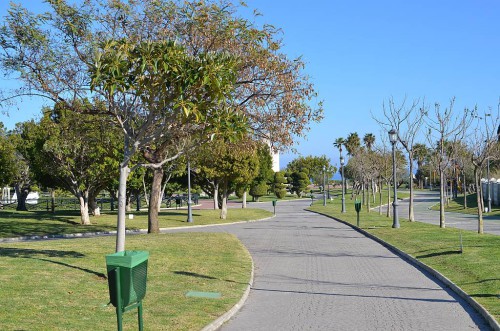 The park is very neat and tidy, well laid out with well-maintained trees and shrubs, ornamental fountains and a number of artillery pieces from the 1930's.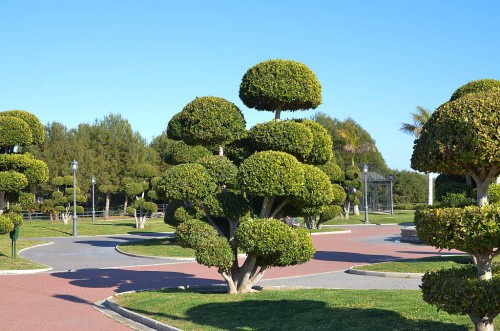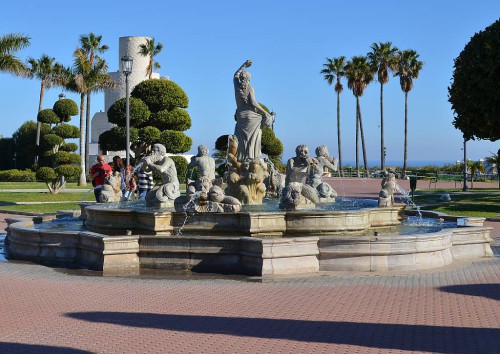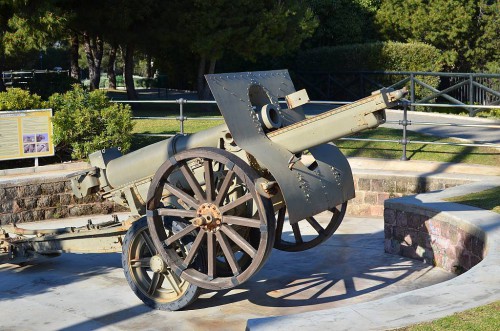 There is a separate play area for kids.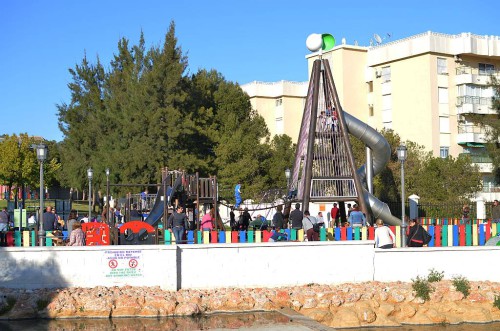 At the centre of the park is a boating lake, great fun.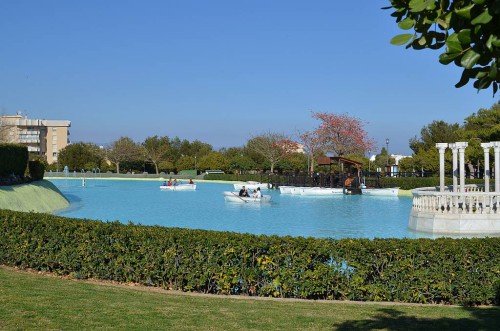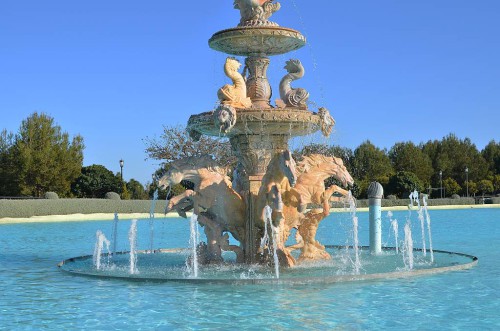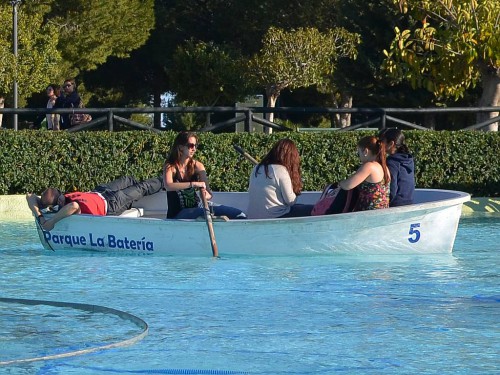 March: €1 for half an hour on the boats, great value.
On the down side, the only refreshments in the park come from machines, so if you don't fancy snacking on a Twix and coke or machine coffee, eat beforehand or take a packed lunch with you.
More photos Here.