Nerja has many restaurants, bars and clubs open until the early hours of the morning, particularly during the summer season, as well as a number of live music venues to suit a variety of ages and tastes and, inevitably, the odd karaoke bar.
The main centre of activity, particularly during the summer months, is in and around Plaza Tutti Frutti. At night – and things don't usually get started until around midnight – it becomes a vibrant heaving mass of humanity with its own charm and character.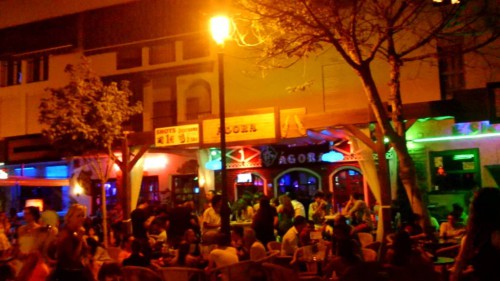 Bars in the square: Rockefeller,  Tutty Bajamar, O'Malleys, Pub Seven, Agora, Tantra, Thebas, Bulovar, Tamareo, Eskape, The Dubliner and La Guarida.
There is music to suit most tastes and, on occasion, you may find the odd 'live' event. Metal/Rock fans should head for Pub Tantra.
On calle Antonio Millón, just off Plaza Tutti Frutti, is Discoteca Jimmy's, open late night to early morning during the summer season and on a few other occasions for special events.
Should you ever 'misplace' the younger members of the family, this is a good area to start the search!
A great place for a night out is Bar El Molino in calle San José – small alley joining calle Cristo and calle Pintada, almost opposite the end of calle La Cruz.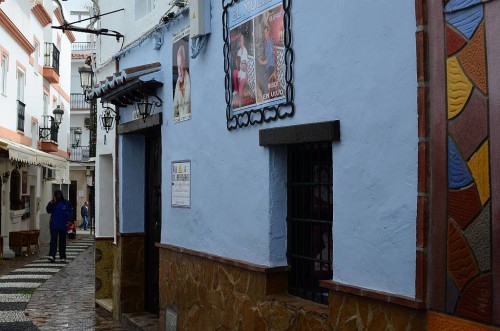 Nightly, often impromptu entertainment (flamenco) from around 23:00, warm and friendly atmosphere.  Great place.
El Burro Blanco in calle Gloria in the centre of Nerja has regular nightly flamenco shows, just check the signboard outside when you wander past. The show is highly rated but do be aware that there is a 'cover charge'  on drinks to cover the cost of the entertainment.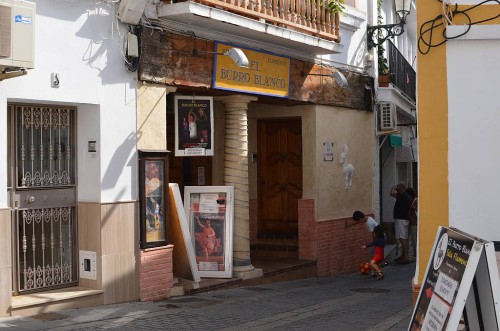 Blanco y Negro – Black and White – on calle Pintada, just across from El Burro Blanco, has regular karaoke and other events. It is open Sunday to Thursday from 22:00 to 03:00 and on Friday and Saturday from 22:00 to 04:00.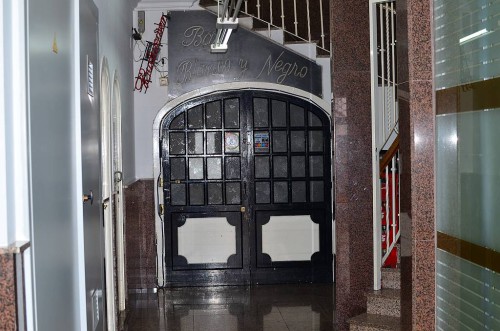 Cochran's Bar, just off the Balcón de Europa on the way down to El Salon beach, covers all major sporting events and also has regular 'live' music on  Thursdays, Fridays and Saturdays from around 22:00 or 23:00.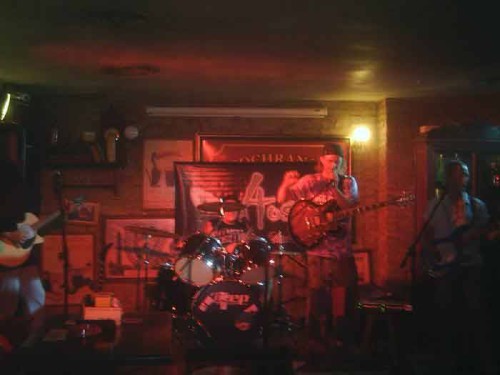 Irish Annie's, just off calle Chaparil (just before Torrecilla beach) has Irish music on Wednesday and Saturday evenings from around 21:00.
There are a number of bars and other establishments which have both regular and occasional 'live' music, usually acoustic and including flamenco, and we try to post these in our What's On section. Many of these bars just put a board up in their premises when such an event is scheduled so it is well worth keeping your eyes peeled as you wander around the town.
The following have at least 'occasional' performances: The Dubliner (Plaza Tutti Frutti), Casa Bueno (calle Cristo), Don Juan (avenida Mediterraneo), Hotel Villa Flamenca (calle Andalucia), Hotel Nerja Club (N-340 towards Maro), Bar Viva Nerja (El Zoco de Nerja), Caeli (calle Rodrigues Acosta). La Capilla del Mar (calle La Cruz), Rio Dance Club (calle Antonio Millón).