High above the town of Álora, and quite a climb, are the ruins of Álora castle, now used as a cemetery. Parts of the castle have been reconstructed, such as two towers, and the views from on top of the hill are impressive.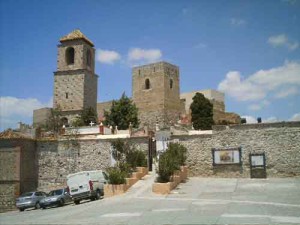 It is possible to drive up to the castle, but the streets are very narrow, quite steep and sometimes two-way!
Inside the walls is the 17th century Iglesia Parroquial de Nuestra Señora de la Encarnación, built on the site of the original mosque.