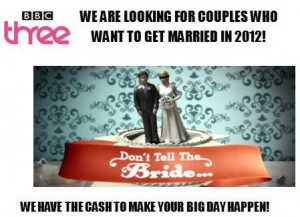 Don't Tell the Bride is a TV series shown on BBC Three in United Kingdom, BBC America in the United States and The LifeStyle Channel in Australia.
The show's format consists of a couple who are given £12,000 to spend on their wedding but they must spend three weeks apart without contact and the bridegroom must organise every aspect of the event and attire including the wedding dress, as well as the hen and stag parties, surprising the bride.
So, if you are an ex-pat and planning to get married in 2012, this is your chance to be included in the new series. Continue reading to see the contact details.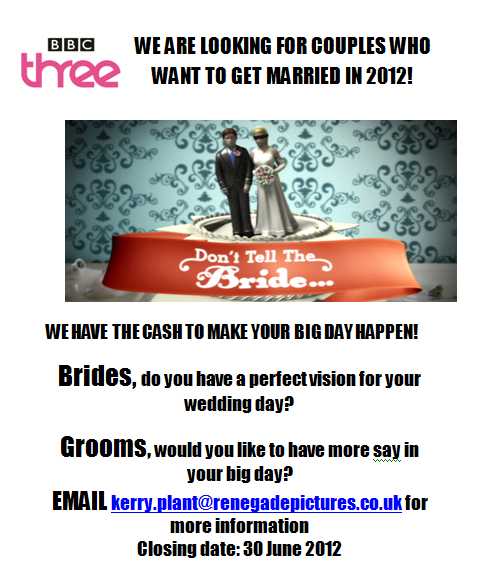 Don't forget to mention Nerja Today in your email!