Cafeteria Bajamar
Calle Antonio Millón
29780 Nerja
During the day, Bajamar is a normal cafe/bar. In the evening in tends to become more of a bar and is a popular place for the Spanish to watch football.
At the weekends, Bajamar also becomes a late night music bar.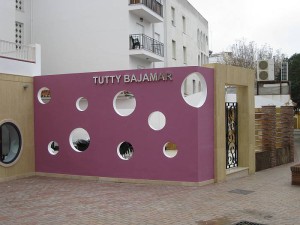 There is a small street terrace and a variety of snacks – sandwiches, toasted rolls etc – are served. It is a very popular breakfast haunt and they do a pretty good bacon roll.