Magazine
Food, fiestas, features and more.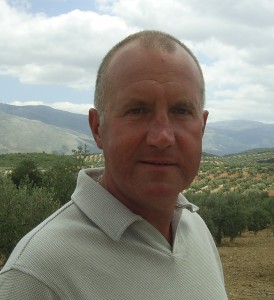 Alan Cuthbertson's latest book, Clover House, has recently been released and is availbale on Amazon.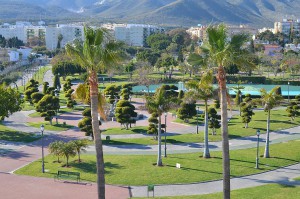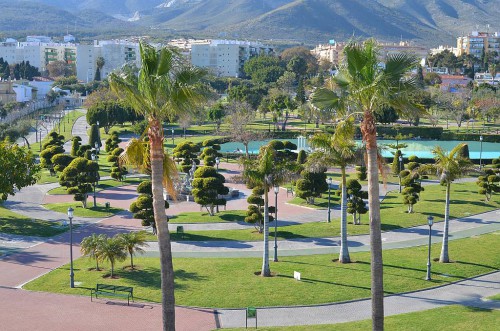 Parque La Bateria is a fairly large municipal park in Torremolinos, covering around 74,000 square metres and with a boating lake in the centre.
Superstition is a universal phenomenon, with some being common the world over and others being more localised. Spain has its fair share, the following being just a few of them.
I is for Isla de Alborán. The Isla de Alborán is frequently mentioned in news reports relating to the interception of migrant boats trying to reach Spain, so where and what is it?
I is for Isla Mágica (Magic Island). Isla Magica is a theme park in Sevilla, and is great fun for the whole family.
H is for rio Higuerón. The rio Higuerón, so-called because the source of the river is supposed to be near a fig tree above the village of Frigiliana, makes a great place to wander and is included in many organised treks.
Walking and hiking in the hills around Nerja is a popular pastime, both with residents and visitors to the area, but to get the best out of your excursions and to find new routes, it helps if you have a good guide book.
Here is a selection of books, real and Kindle editions, in various categories being released during March 2015.
Here is a selection of books, real and Kindle editions, in various categories being released during February 2015.
If you are having a big party, then here's a tasty dish to serve up to your guests.
Snails can be found on the menu in many tapas bars in Nerja and you can often see people in the campo collecting bags of these creatures.
Sweet potatoes, nice for a change, are the basis of this recipe. Nice and simple.
Rosas clocks have been around since 1881 and can be found adorning many monuments and buildings in Spain. This particular one is on the bell tower of the iglesia El Salvador on the Balcón de Europa, Nerja.
The lighthouse – El Faro – in Torrox Costa was completed on May 1st 1864 and was built using one of the towers of the old castle which was destroyed by Napoleon at the beginning of the nineteenth century.
The lighthouse in Torre del Mar is located on the Paseo Marítimo de Poniente. The original lighthouse began functioning in 1826 but the structure has been moved on several occasions due to urban development in the area.
A definite contender for 'Best Croissant in Nerja' is the one produced by the Salvador bakery on the corner of calle Granada and calle San Miguel.
Nerja, like most small Spanish towns, has it's fair share of gorgeous restaurants and bars but none can top Restaurant 34. It's that good. Restaurant 34