The snow has almost disappeared, and so has the chill wind, thank goodness. Very pleasant wandering around on Sunday. The snow does look nice when it covers the hills, it's the cold wind than is not welcome.
Smart cars have a great advantage when it comes to parking.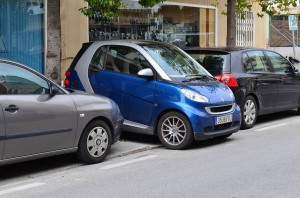 The roadworks in calle Chaparil are still in full swing, although nothing happening today, being Sunday. It hasn't apparently been too much of a disruption for local businesses.