Work has finally begun on the former Zigamar in calle Antonio Millón, Nerja, with a new wooden facade appearing.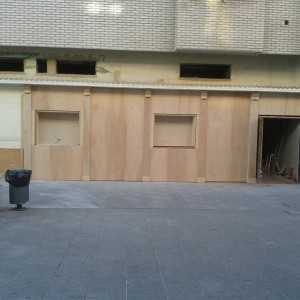 The former late night bar has been due to become Buskers Bar for some long, long, long time now.
The former Jacky's Bar at the junction of calle El Barrio and avenida Castilla Perez in Nerja is being fitted out to become the latest attempt at take-away sushi. Sushi Sun is the name.