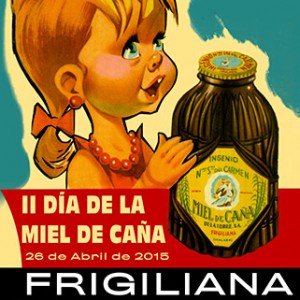 This Sunday 26th April will see Frigiliana host its second 'Dia de la Miel de Cana' (Day of the Sugar Cane Honey/Molasses) following its successful inauguration last year. The sugar cane factory located in Plaza del Ingenio is the only producer of molasses in Europe and last year was the first ever time it has opened its doors to the public and this sunday will be the second time for one day of the year only! Visitors can tour the historic factory to see the old machinery and witness the production process and then taste the sugar cane juice at the end of the tour.
There will be many stands, live music, exhibitions, free samples and local gastronomy incorporating the celebrated molasses.
Proceedings kick-off on Sunday at 10am and run throughout the day but if you want to get in the mood earlier there will be a live flamenco show on Saturday night at 8:30pm to be held at the town's Centro de Usos Múltiples.