All the promotions for the musical which will open Antonio Banderas' new Soho Theatre in Malaga are well underway, including a sponsored sailboat at the Mallorca regatta.
Broadway musical "A Chorus Line" will be the first show in Antonio Banderas' newly renovated Soho theatre in Malaga and is due to open on October 18th.
Before the opening, various promotions are taking place around Spain for the show including a sponsored yacht competing in the Copa del Rey regatta taking place in Palma de Mallorca.
Two and a half months after opening in Malaga the show will tour Spain, playing the Teatro Arriaga in Bilbao between 6th and the 16th of February before moving on to Barcelona.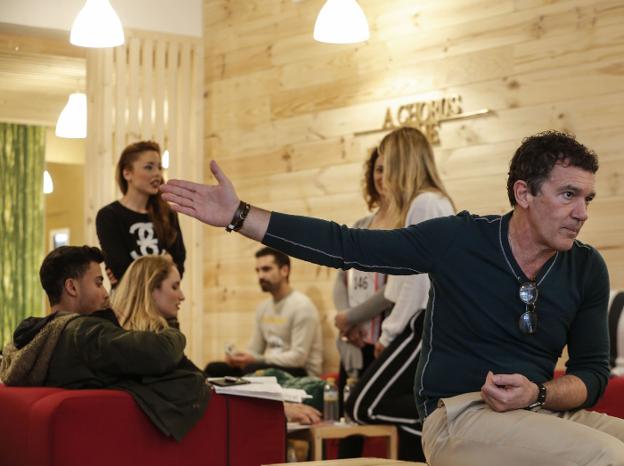 Hollywood actor Antonio Banderas co-directs and stars in the show, which is in Spanish although maintains the original songs in English.
Adding authenticity to the performance will be Tony Award-winning American actress and choreographer Baayork Lee.
In 1975 Lee was invited by Michael Bennett to participate in the workshops from which A Chorus Line was born playing the role of Connie Wong.
Banderas has said that if you want to see him performing in the show you will have to come to the Soho Theatre in Malaga as he has other acting commitments early next year.
The show will not be officially launched until September 19th with tickets available from between 18 and 70 euros.