More high temperatures are on the way for Spain resulting in an orange weather warning being issued for severe heat. 
Andalucia, Castilla y Leon, Castilla-La Mancha, Extremadura and Madrid are all expected to experience temperatures of up to 40 or 42 degrees.
The State Meteorological Agency (AEMET) advises that these extremely high temperatures are between five and 10 degrees above what is normally expected at this time of year.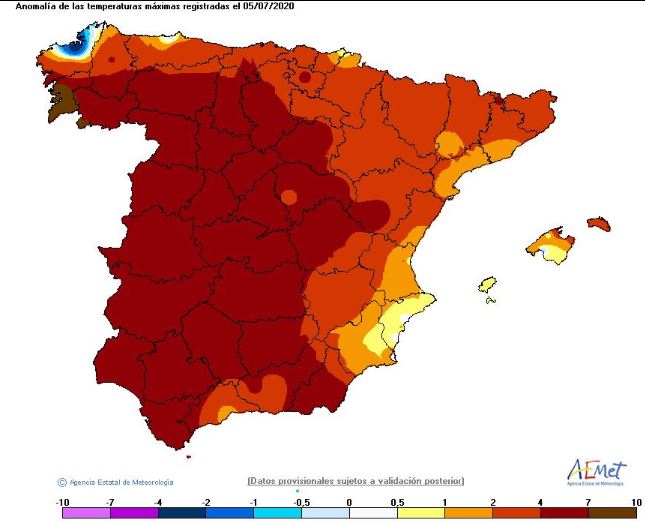 Remember to take necessary precautions to avoid the extreme heat such as: 
Wear light clothing.
Drink plenty of fluids.
Never leave people or pets in a closed car.
Use sunscreen and a hat where possible 
Avoid strenuous activities.
Use sunscreen and a hat where possible