Chiringuito Mauri
El Playazo beach
29780 Nerja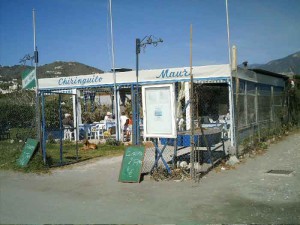 Chiringuito Mauri is located at the western end of El Playazo beach. It has a spacious interior, a large sunny garden area and, of course, a sea view! It is open throughout the year.
It is an excellent place to relax, be it just for a drink and tapas or for a proper meal.
In addition to regular meals, there is also a barbecue area where paella, meats and sardines are cooked on open fires.
Chiringuito Mauri is in a great location, has  a very friendly atmosphere, the food is very good, service is good and the prices are more than reasonable.