Mesón La Posada Ibérica
Calle Nueva
29780 Nerja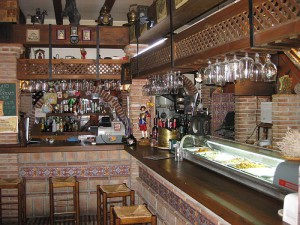 La Posada Iberica is tucked away in calle Nueva, a side street about halfway up calle Pintada, but well worth finding.
The decor is in some ways, very 'olde worlde' and gives you almost a comforting feeling when you walk in.
They have a good selection of tapas, not a huge amount but more than sufficient.
Definitely a bar to consider when doing a tapas run through the centre of town.