Plaza Fabrica de los Cangrejos, or simply Plaza de los Cangrejos as it is more often known these days, is a large square -at the bottom of Avenida Castilla Perez and overlooks Torrecilla beach.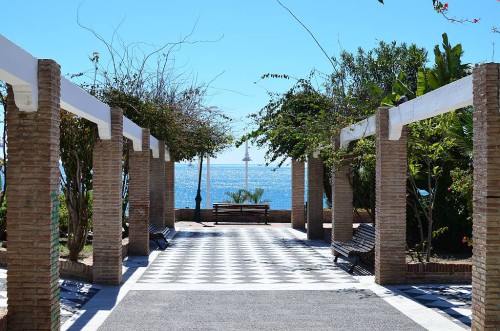 At the main entrance to the square at the bottom of avenida Castilla Perez is a small monument and plaque erected on July 27th 1997 to commemorate the twinning of Nerja with the town of San Juan in Argentina.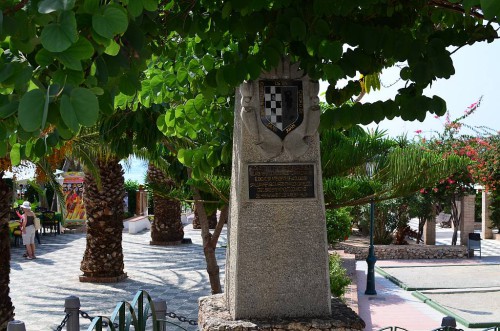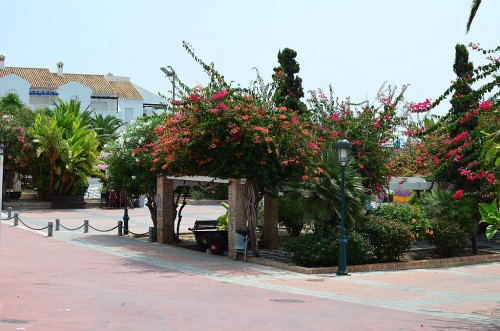 On the left hand side as you enter from avenida Castilla Perez are a number of great restaurants with terraces: Mirasol, Steakhaus, Amazonias, Da Vinci, Vitaliano, Maria Bonita, Bamboo. See Bars and Restaurants for more details.
Particularly in the summer months, Plaza de los Cangrejos is the scene of concerts (daily throughout August), fiestas and other events. Also in the summer, a large trampoline and a bouncy castle are set up to keep the kids amused.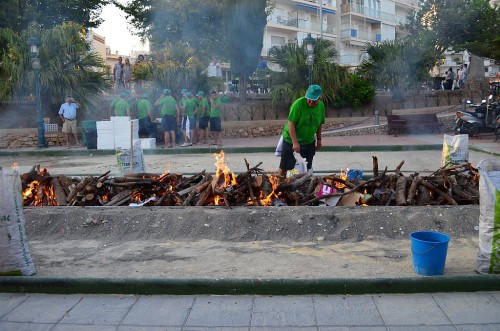 The square contains two petanca pistes, free for public use.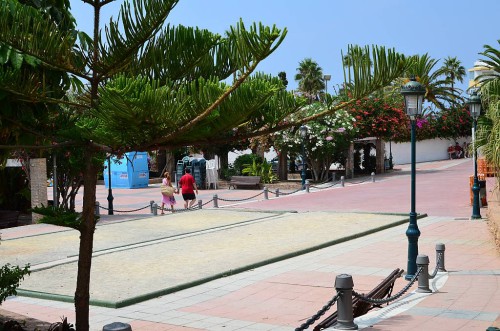 There are plenty of seats in the square, many of them with shade, and the whole area is a mass of colour when the flowers are in bloom.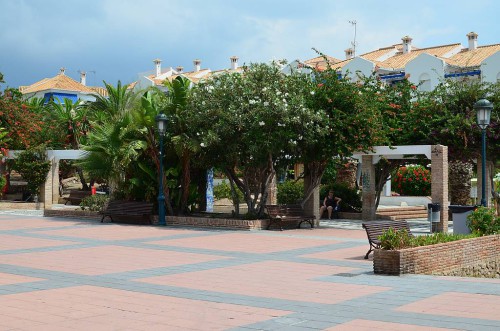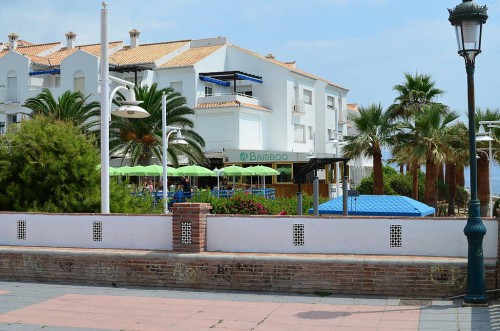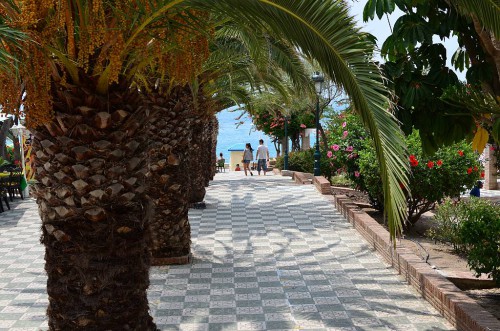 At the bottom of the square are two viewpoints, on different levels, offering vistas out over the Mediterranean and down to Torrecilla beach. Turning right at the bottom takes you to the Torrecilla beach promenade and turning left gives you a very nice view of the Balcón de Europa and Calahonda beach.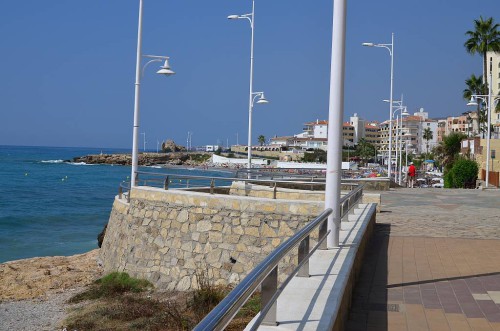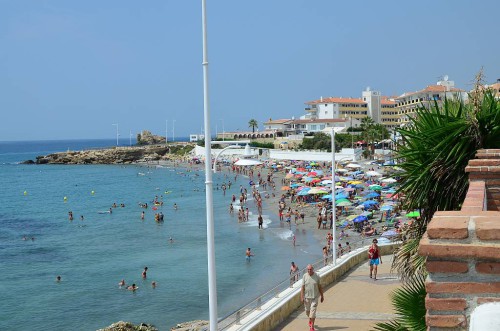 The Fuente de Nerja fountain is made up of stones donated by EU member states.