Julie's Place
Plaza Balcón de Europa
29780 Nerja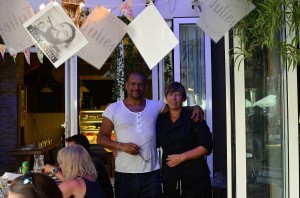 Julie's Place is located in the corner of the Plaza Balcón de Europa, premises formerly occupied by Cafe Mandarina.
Oscar, a Cuban with a passion for Salsa, is your bubbly host at the front of the house and Julie rules the roost in the kitchen. The whole atmosphere of the place is warm, friendly and relaxed, just what you need.
There are variety of dishes on offer including an extensive range of vegetarian tapas.
There is a small terrace on the Plaza to complement the moderately-sized interior.  Julie's Place is open from 18:00 each day except for Tuesday which is their day off.