Apart from the obvious attractions of sun, sand, sangria and sea, Nerja and the surrounding area offers a variety of activities from walking to horseback riding, kayaking to retail therapy (no mean achievement!).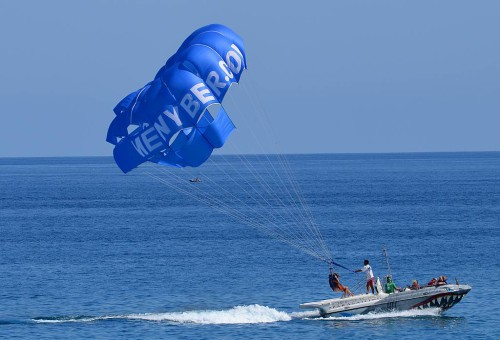 A trip to the fabulous Nerja Caves – Cuevas de Nerja – is an absolute must for anyone visiting the town.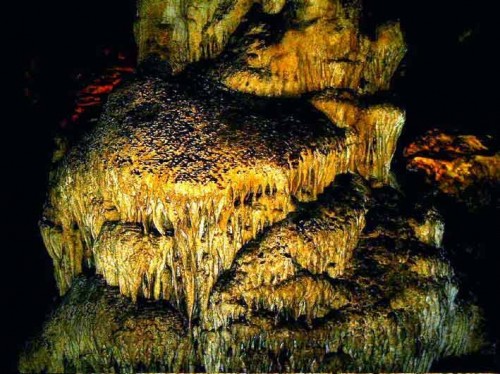 Aquatic
Pedalos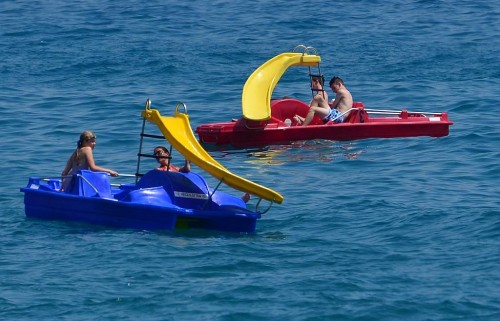 Playa Burriana – Burriana beach – during the summer season, basically from June to October.
Diving/Scuba/Snorkeling
Buceo Nerja Costa
Playa Burriana
Tel: 952528610
Web: www.nerjadiving.com
Kayaking
Playa Burriana
Tel: 615974716
Banana Boat
Playa Burriana – Burriana beach – during the summer season, basically from June to October.
Jetski
Jetski hire is available on Burriana beach – Playa Burriana, during the summer season.
Swimming Pool (Indoor)
Estadio Municipal Enrique Lopez Cuenca see also Swimming Pool
Tel: 952527280
Something completely different
If you are in Nerja on May 15th, the Festival of San Isidro, and you have reasonable experience riding horses, why not join in the festivities on horseback!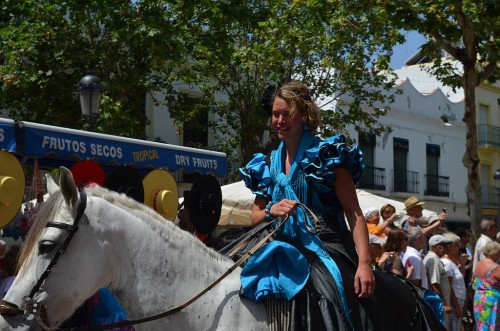 Rent a horse for the day, get decked up in your finery and join the procession, it's great fun.
It's a whole day experience and will probably set you back about €100, but worth every penny.
You will need to book in advance as it is a very popular activity.
Outdoor Activities
Petanca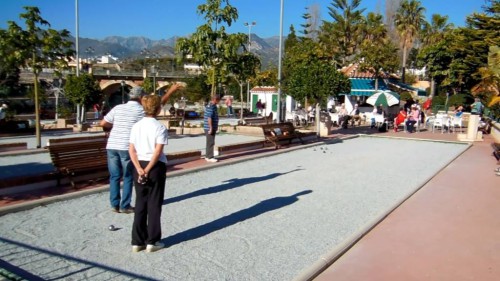 Parque Verano Azul
Plaza Fabrica de los Cangrejos
Tel: 952521729
Tennis
Tenis Club La Raqueta
Ctra. N-340 Km 293 junto Urb. Capistrano / In Front of Hotel Nerja Club
Tel: 952520948
Polideportivo Municipal
Calle Carlos Millón
Tel: 952527280
Email: [email protected]
Calle Almunécar, 8
Tel: 952520050
Ctra N-340 Km 289,5
Tel: 952522300
Horse Riding
On horseback is an ideal, relaxing way to see the beautiful Andalucían countryside and the various riding stables cater for all levels, from beginner to advanced.

Nerj@ventura
Nerja
Contact: jone jauregui
Tel: (0034) 626737497
Website: https://www.facebook.com/nerjaventura.nerja
Cortijo Hidalgo
Tel: (0034) 630 266 239
Outside Nerja
Rock Beach Ranch
Salobreña
(0034) 664 016 069
Caballos de los Llanos
Turron
(0034) 958 064 130
Buggy Tours
Explore the picturesque countryside of the Axarquia in a two seater Buggy, an adventure for all the family.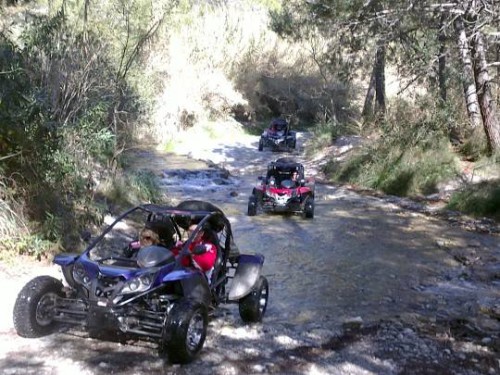 Cortijo Algarrobo Pagomedia,
29788 Frigiliana, Malaga
Tel: (0034) 653 635 180
[email protected]
www.buggytours.net
Jeep Tours
Organised Jeep Tours are another way to see the beautiful countryside around Nerja.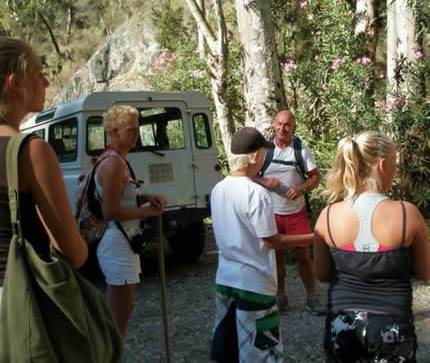 Life Adventure
Tel: 95 252 59 20
Tel: 677 894 002
www.lifeadventure.eu
Trail Riding and Motocross Adventure days
Tours are set up for both novice and experienced riders and everything in between, and you can enjoy the breathtaking scenery which includes wet and dry river beds, high mountain trails and plunging valleys. You will be riding the latest Yamaha WRF range of high quality 4-stroke motorbikes.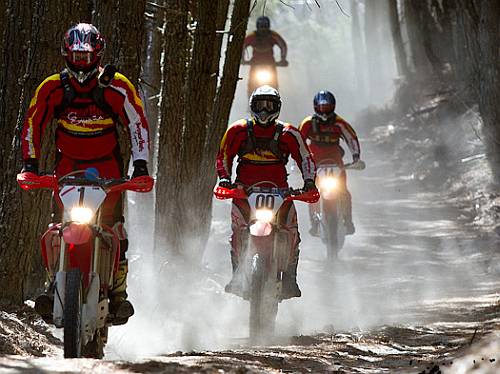 Redtread
Tel: 0034 627 834 430
www.redtread.com
Tours and Excursions
Sit back and relax in our luxurious air conditioned minibus as we take you in comfort through the spectacular Andalucian countryside. Day tours, excursions, skiing trips, boat charters and more.
Let us show you the real Spain …
PCB Tours
www.pcbtours.eu
Nerja 4 Kids
For families with children, especially younger ones, check out the Nerja 4 Kids section to see what Nerja has to offer and for some ideas and suggestions to keep them occupied and amused.
El Pinarillo
El Pinarillo is a picnic and barbeque area in the heart of the Sierras de Tejeda, Almijara and Alhama Natural Park and a popular base for ramblers and walkers.
It is situated about 5kms inland from the Nerja Caves and to get there, just follow the track which starts to the left of the main entrance to the Nerja Caves.
Although the route up to El Pinarillo is an unmade road and a little rough in places, a 4×4 is not essential. Once at the picnic area, there is ample parking.
There are purpose-built barbeque areas and play areas for the kids.
Painting for Pleasure
What could be more relaxing? Wandering around Nerja, or even in the countryside, you will invariably come across someone, resident or visitor, dabbling with the old brush.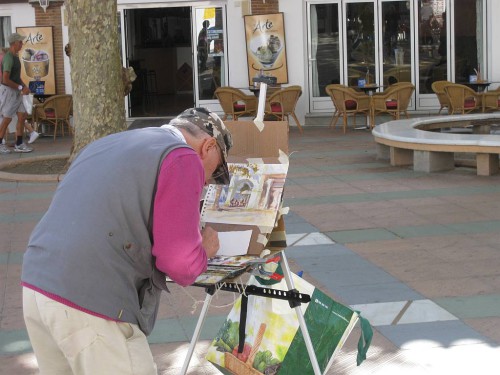 The scenery is ideal and the light is excellent, especially for watercolours.
There are several local artists offering art classes both for residents and visitors to Nerja.
Fishing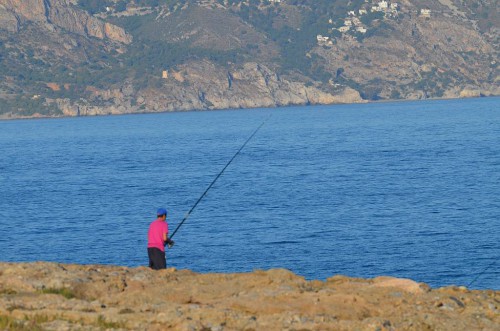 Plenty of fish in the sea, as they say, and Nerja has a long coastline. Check out where the locals go fishing to find the best spots. You will need a license, easily obtainable.
Markets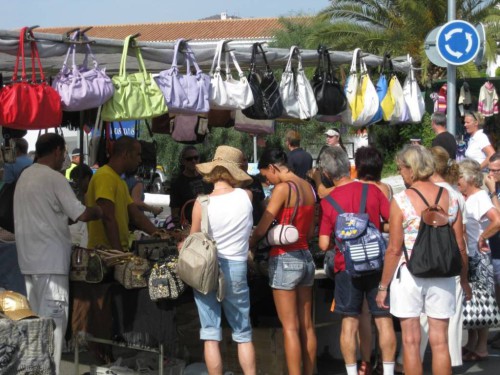 There are two weekly markets, a regular one on Tuesday and a car boot sale on Sunday. Pick up a few bargains.
Walking
Nerja is surrounded by beautiful countryside, mountains and wide open spaces, ideal for a bit of walking or hiking.
There are a few walks organised by the Town Hall as well as a couple of companies, Hiking Walking Spain and Life Adventure for example, offering guided walks.
Flamenco
Take in a traditional flamenco show or experience impromptu flamenco 'sessions'.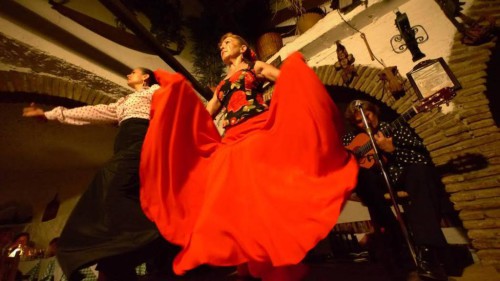 There is a weekly flamenco show at restaurant El Colono every Wednesday, nightly impromptu flamenco singing and dancing at El Molino from around 23:00, nightly shows at El Burro Blanco (includes cover charge) and regular shows at the Hotel Villa Flamenca and Hotel Nerja Club.
Carriage Rides
Take a trip round the town the old-fashioned way in a horse-drawn carriage, a great way to get an overview of the town and get your bearings.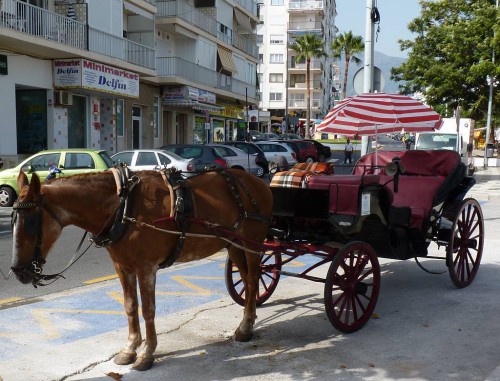 The tours last about forty minutes and start, and finish, in the Plaza Fabrica de los Cangrejos, at the bottom of avenida Castilla Perez and close to Torrecilla beach.
Tourist Train
This is another way to see the town and get your bearings. The Tourist Train – Wally Trolley, Noddy Train – starts and finishes in calle Diputación, right next to Plaza Cavana in the centre of town.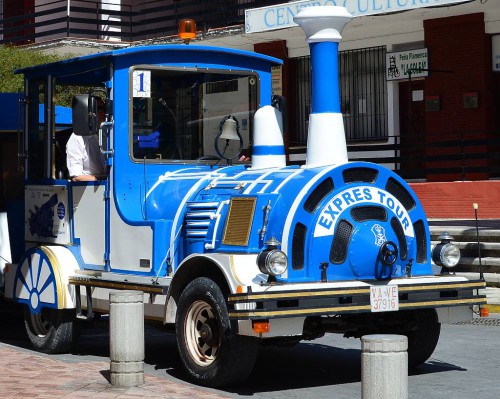 When packed with Spanish tourists the journey is usually one long sing-song interspersed with much clapping. Great fun.
Tapas
Tapas is not only an alternative to the regular lunch but also a very social occasion and going on a 'Tapas Run' or 'Tapas Trail' as they are known is a great way to spend a few hours while sampling the local cuisine.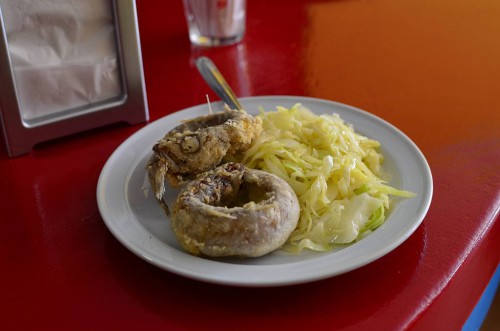 Choose bars by area (Tapas Bar Map), have a 'themed' run or try one of our Tapas Runs as a starter.
Nerja Museum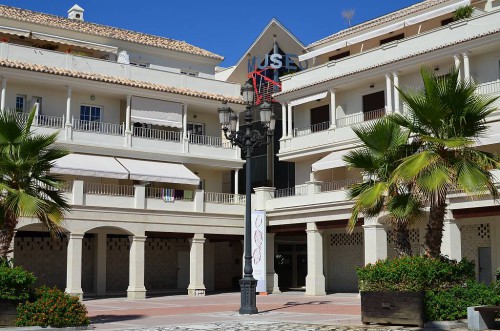 Nerja now has its own History Museum located in the top left corner of Plaza de España. Well worth a visit and you can get a discount for a ticket covering both the Museum and the Nerja Caves.