As from today, Nerja has a new Tourist Office. It is located on the ground floor of the Town Hall building in calle Carmen and replaces the old 'intimate' (tiny) office in calle Puerta del Mar. The inauguration of these new premises took place today at 13:30, part of the Dia de Turista celebrations, and we were there with the camera.
After a short speech by the Councillor for Tourism, José Miguel García Jimena, it was time for the ceremonial unveiling of the plaque.
The new office is certainly spacious and with plenty of natural light. Brochures and information booklets are displayed on wall racks and are organised by category, so no more scrambling to find what you're looking for.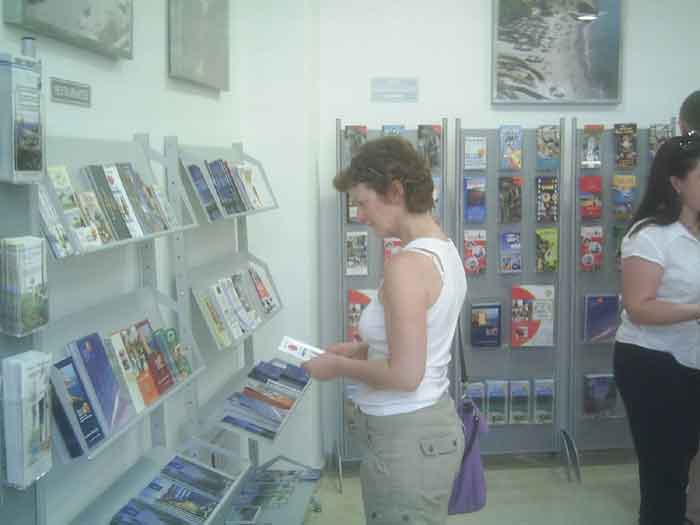 After the ceremony, it was time for snacks and an aperitif.
Prior to the inauguartion ceremony, Nerja's latest celebrity, Antonio Cortés Ramírez (runner-up in Canal Sur's 'Se Llama Copla'), was honoured for his contribution to promoting the town and was presented with the Escudo Turístico de Oro de Nerja (Golden Shield for Tourism).
He then took the opportunity to pose for photographs with some of his many fans.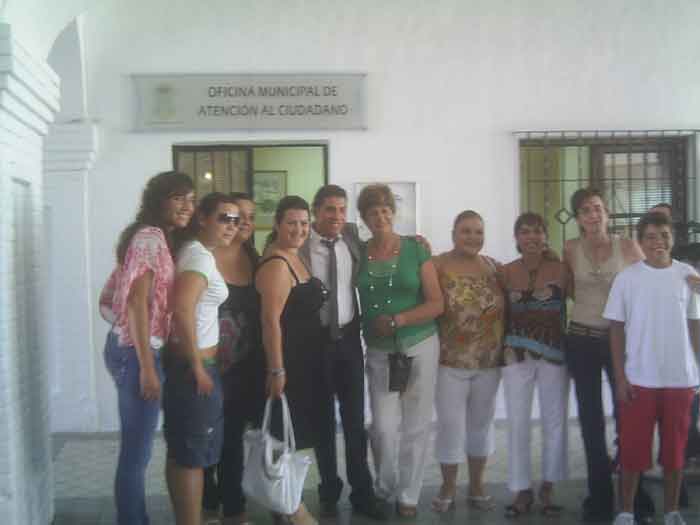 And a few more pictures. Try spotting and naming(!) your locally elected representatives!!