The work at El Chucho is progressing. At least there's a sea wall built, but still a long way to go. June is still the predicted completion of the whole new promenade.
The actual beach at this end is no longer 'off limits' although there is still no access from Torrecilla beach, you have to go round via calle Mérida.
It used to be a sweet shop and newspaper shop, then for a few years it became an estate agent, now it's shortly to become sweets and newspapers again. Full circle. It's the one on the corner of calle Jaén and calle Chaparil. Piruleta is the name of the new enterprise.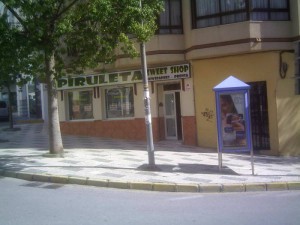 The Oasis bar on El Playazo beach is now a 'wifi zone'.
This is just a view from the far end (Torrox/western end) of Playazo beach for a change. Shows just how long it really is!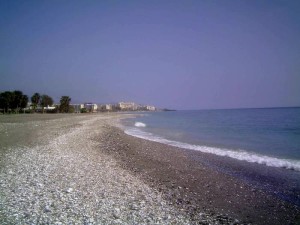 Level with the Marinas de Nerja complex, they were busy putting up a new set of apparatus for the kids.