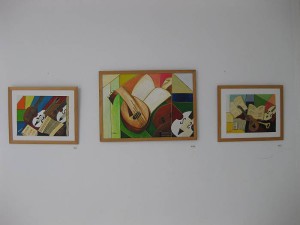 The Municipal Exhibition Hall in calle Cristo, Nerja, is currently hosting an exhibition of paintings by Conchi Cobos, Loli Garcés and Ana Martín.
The exhibition is open mornings (11:00 to 13:00) and evenings (18:00 to 20:00) and continues until February 26th.
The artists are donating 30% of the sales of canvases to the Taller de la Amistad, a charitable organisation noted for its work with the mentally disabled, particularly children.
In addition to the paintings, there are a number of other items on sale including books, gift cards made by the children, diaries, fans and jewellery, the proceeds going towards projects to help the less fortunate within the community.