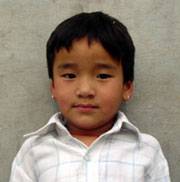 The Love A Child Foundation, based in Nerja, is celebrating it's tenth anniversary this year and thanks to John Margetson, our volunteers and our wonderful supporters from all over the world, we have been able to help many children in Burma, Tibet and Ecuador.
The Love A Child Foundation is an internationally registered charity set up to support children from poor areas of the world, who are refugees, abandoned, abused, exploited or orphaned. The foundation is a non profit making organisation that aims to deliver over 90% of it 's income directly to the children and strict control is kept on who handles the money and how it is spent. We have co-ordinators, who monitor our projects in each country.
The foundation has projects in Burma, Nepal, Ecuador and one working with Tibetan refugee children in India. In total, over 8,595 children are cared for in the homes that we support. We strive to make sure that the children have a loving and caring environment in which to grow up.
Our aim is to find sponsors that will support a child and pay firstly to give them somewhere to live, clothe and feed them. Secondly to offer them a solid education and finally to deal with any healthcare issues that may arise. We have some children who, due to the economic situation have lost their sponsor, like Dicky Dolma, pictured here, she is 8 years old from Tibet and would love a bag to carry her books!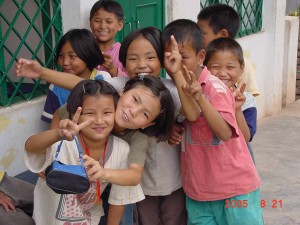 General donations are put towards the development of the homes and projects such as new dormitories, new toilets, teacher's salaries, mosquito nets, school books, stationery and anything needed for the children. For example a donation of £15 will buy 5 mosquito nets and will save lives.
If you would like further information regarding sponsoring one of our children or you would like to give a small donation or would like to have a small coffee morning to help us raise funds please visit our website www.loveachildfoundation.com or contact Lynne on 952 515 224 and by email [email protected]