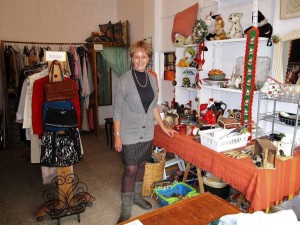 On the first of December 2010, Nicole Brouwers opened the charity shop POCAPECUNIA in Calle Bella Vista number 6 in Nerja, which is near to the Hotel Villa Flamenca.
The profits from this enterprise will go to the 'Love a Child Foundation' whose headquarters are in Nerja.
The founder and president of the foundation is John Margetson and the foundation has opened up operations in India and Nepal, working with Tibetan refugee children, in Burma assisting with internally displaced children in desperate need of help and in Ecuador with children who have just been abandoned.
POCAPECUNIA sells paperbacks, second-hand clothes and household items and the shop is open Monday to Saturday from 10am to 1.30pm.
You can also visit their website: www.loveachildfoundation.com