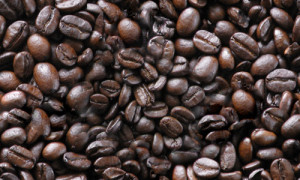 Not everything is doom and gloom, there are some success stories to be found, even during this seemingly never-ending financial crisis.
The coffee company Cafés Tamazor, founded in 1986 and now based in Vélez-Málaga, is planning a one million euro investment which will see its current facilities on the La Pañoleta industrial estate triple in size as it prepares for future growth.
Cafés Tamazor was founded twenty-seven years ago by coffee aficionados José Miguel Ruiz and professor José Miguel Aponte. Fifteen years ago they were joined by José María Marfil. The company has continued to grow and last year it recorded turnover of €3 million, an increase of 3%.
Cafés Tamazor has around 2,000 customers, mostly catering businesses, in Málaga, Granada, Almeria, Jaén and Córdoba provinces and is planning further growth, including a major expansion of online sales. Around 95% of current sales are to professionals, the remaining 5% to the general public.
The company started in Nerja before moving to Benarmargosa and then to its current location on the La Pañoleta industrial estate in Vélez-Málaga.
Cafes Tamazor, boasting a stable workforce of twenty employees, including commercial operators, installation technicians and reviewers of coffee machines supplied to catering establishments.
Coffee beans are imported from over twenty countries in Africa, South America and Asia and they are stored, oven-roasted and packaged at their warehouse in Vélez-Málaga. Due to their continued growth, the current facilities are no longer sufficient and require expansion.
Part of this expansion plan will include an educational area for training courses for both professionals and members of the general public.