Went for a celebratory meal at Maria Bonita in Plaza Fabrica de los Cangrejos, Nerja, and it did not disappoint, the restaurant continuing to maintain high standards….and huge portions.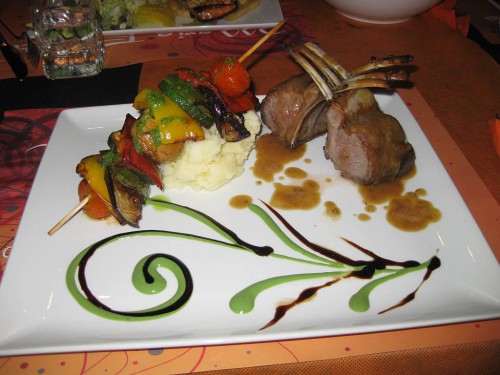 We had a variety of dishes – Rack of lamb, Ribs, Fish Brochette, Salmon and a Steak with Roquefort – and, apart from being sizeable portions, all were very well cooked and presented. My rack of lamb was beautifully cooked and delicious.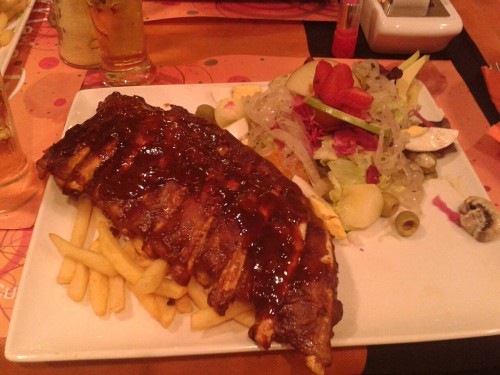 The restaurant was packed, but the service was still excellent as the staff raced round to make sure everyone was kept happy. It is also very good value for money as, with numerous drinks included – beers, wines, cocktails – it worked out at around €20 per head.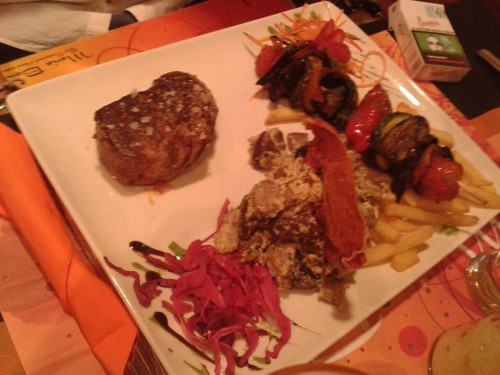 The only, ever so slight, minus point would be the fact that they do not appear to be able to make a Margarita to save their lives. For me, at least, grapefruit and sugar is no substitute for lemon/lime and salt, it just doesn't work.