Good news for all those who enjoy an air show after Vélez-Málaga town hall announced that the third international airshow will take place in the skies above Torre del Mar from Friday 27th until Sunday the 29th of July.
Five countries will be sending over 40 aircraft to compete in the event which will include the Eurofighter and a Belgium Air Force F-16.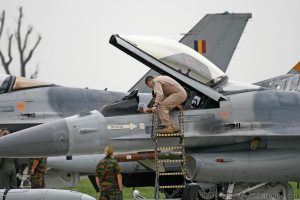 Aerobatic groups will also be on display and include Spain's Spain's Plus Ultra and Aerosparx, together with a team from Italy and individual aircraft from the UK and Switzerland.
Director of the festival Pablo González practice will take place on Friday and Saturday with the main event taking place on Sunday.