Firefighters were called out Monday at around 1.30pm to extinguish a forest fire near to Nerja in an area known as the Cerro de San Isidro.
From what we know it appears as if a 45-year-old British resident of Nerja is responsible after admitting he lit a small fire to burn some rubbish.
The small fire quickly spread due to strong winds and dry vegetation in the area and is an example of what can happen when not following the correct procedures for burning waste.
The man responsible is currently under investigation and may be charged with starting the fire through negligence.
Firefighters had the fire under control an hour after arriving on the scene and had it completely extinguished by 8pm.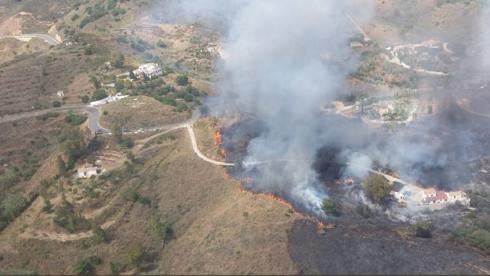 Later Monday the fire services were called out again, this time to tackle a second blaze in Valtocado, Mijas which required 50 fireman and two helicopters.