Based on the reign of Elizabeth II and the British royal family the hugely popular Netflix series has chosen the old tobacco factory in Malaga for its Spanish headquarters.
Part of the fourth season will be filmed in southern Spain, but Netflix has not yet revealed any of the filming locations.
Mallorca based production company Palma Pictures, which is overseeing The Crowns filming in Spain told Malaga newspaper SUR that it has been scouting possible locations for several months.
Filming in this area is scheduled to start after the summer, although the company has already moved into its new office in the city.
This is the second time Netflix has selected the Costa del Sol as a location after having used the iconic congress centre in Torremolinos to resemble Los Angeles International airport (LAX) in the 1960s.
The film's producers have confirmed that shots filmed in Spain will be made to look as though they are other parts of the world as was the case with Torremolinos.
Malaga was chosen as the production headquarters for the popular television show due to its facilities in the old tobacco factory next to the Russian and automobile museums.
During the past 12 months, Spanish TV Company Antena 3 had its headquarters in the old tobacco factory for eight months during the filming of Toy Boy, a thriller set on the Costa del Sol.
Netflix has bought the rights to the show as they did with another Spanish television hit Money Heist.
The Crown is Netflix's most expensive ever production, with the American company forking out 130 million to film season two, making it more expensive to produce than HBO's Game of Thrones.
Last season was filmed in carefully selected locations around Andalusia, southern Spain and many extras were sought out and auditioned in Malaga.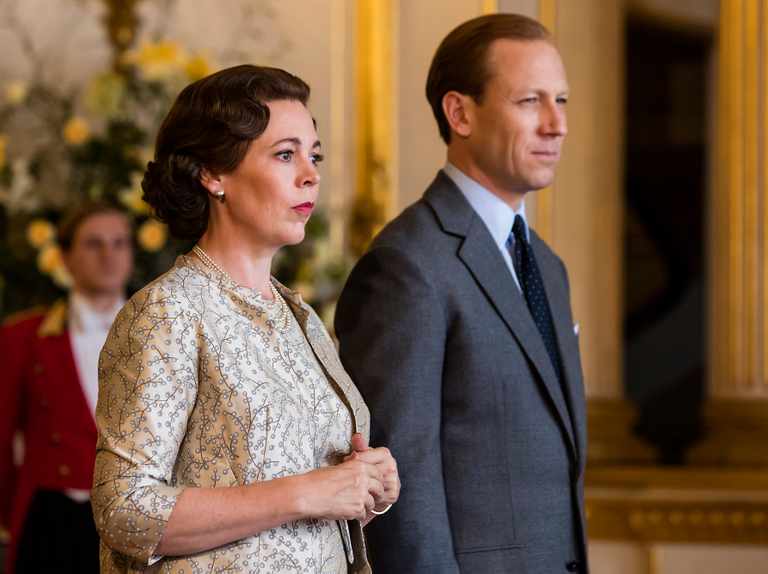 Having finished the second series in the 1960s, the third instalment travels from 1964 to 1976, and features Jason Watkins as Prime Minister Harold Wilson.
As the characters mature the cast has been changed to reflect this, with Oscar winner Olivia Colman taking over from Claire Foy in the role of the Queen.
The part of the Duke of Edinburgh portrayed by Matt Smith will now be played by Tobias Menzies (Outlander) and has Helena Bonham Carter brought in to play Princess Margaret.
The current season (Three) soon to be on television will see the arrival of Camilla Parker Bowles with Prince Charles not expected to make an appearance until the fourth season.