A historically correct replica of a Spanish galleon treasure ship has docked in Malaga and can be visited up until January 12th, 2020.
Timed to coincide with the holidays, the Galeón Andalucía is moored at Muelle Uno in the Port of Malaga.
Fresh from a year-long tour of Europe, The Galeón Andalucía is an exact replica of the treasure ships that sailed between Spain and the New World.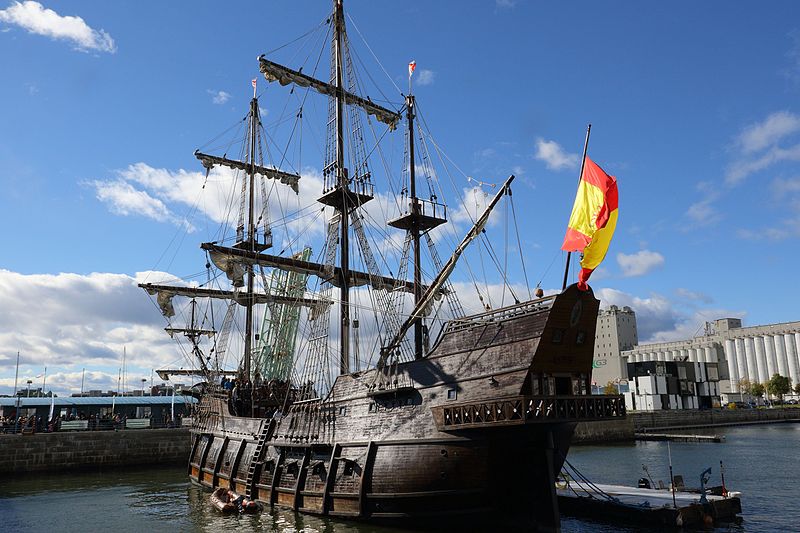 As trade with the America's began to increase in the early 1550s Spain needed larger ships to not only bring home the gold and silver but were also big enough to defend themselves from pirates.
Galleons like the Andalucía soon became the standard ship of the treasure fleet with an average ship 100 feet in length and 300 feet wide.
The ships were built with either three or four masts and had multiple decks with between 24 and 36 cannons.
The visit to El Galeón consists of a self-guided walking tour. Once on board, you are free to walk up and under the decks, talk to the current crew members (real sailors living on board), and contemplate dozens of interactive exhibits, videos, projections and historical documents.
Opening Times
From December 19 to January 12 *
from 10 a.m. to 6.30 p.m.
* 24 and 31 until 2:00 p.m. and December 25 and 1 January from 2:00 p.m.
Location
Malaga Port
Prices
Adults (11 years +)€7
Children (upto 10 years) €4
Family Ticket (2 adults + 3 Children) €18
To purchase tickets and for more information visit the https://www.fundacionnaovictoria.org/ website