Leading American tourist magazine Condé Nast Traveler, has chosen Calahonda beach in Nerja as the image of Spain in an article based around the healthiest places to visit.
No doubt you probably have heard that Spain is poised to overtake Japan and Italy as the healthiest country in the world.
Citing a report released by the Bloomberg Global Health Index that studied variables such as life expectancy, nutrition, environmental factors and tobacco use, Spain not surprisingly finished in first place.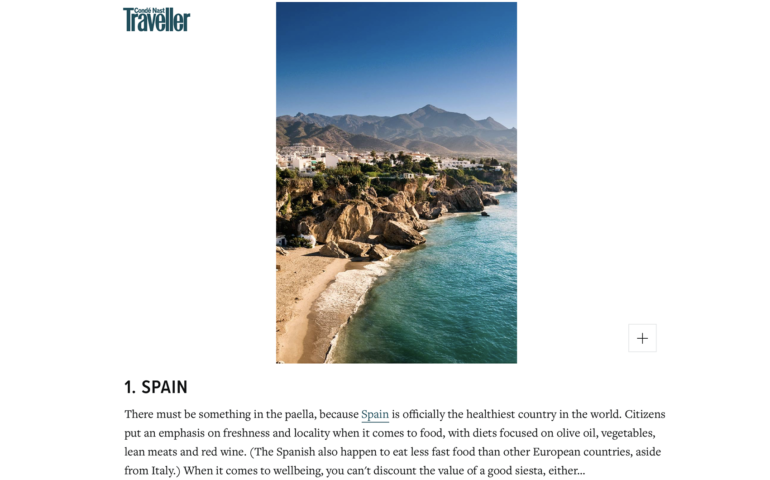 The Bloomberg report forgot to mention two key factors that also probably had a positive influence. One is that social interaction is very important among Spanish people and the fact that statistically, Spaniards are as not stressed out like so many people in other western societies.
What is particularly nice about the article from a local's point of view, is that of all the places in Spain Condé Nast Traveler could have chosen to represent Spain, they chose the beautiful Playa Calahonda Nerja.