Just moments ago, black smoke was seen gushing out of a building in the air above the Balcon de Europa. Reports say that the restaurant behind the Sabadell bank in Nerja had black smoke bellowing from three of its windows. Within approximately fifteen minutes, three fire engines arrived at the scene to tackle the fire.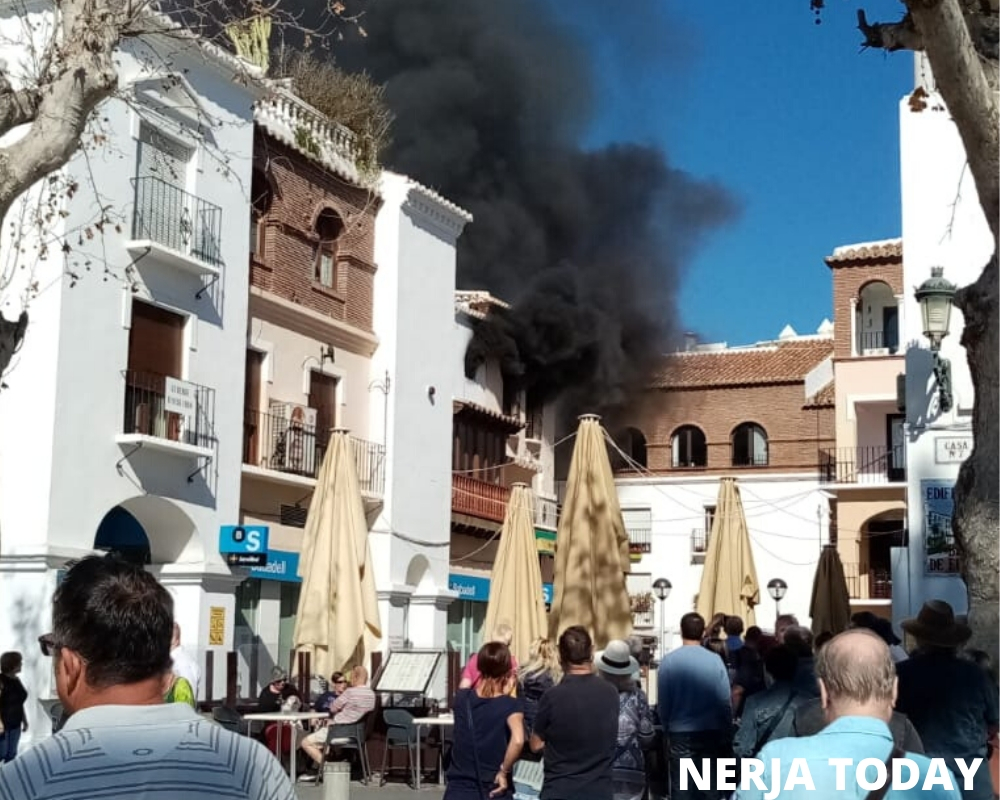 A Passer-by also heard small explosions after certain pressured items had caught fire. The fire is now under control, although its too early to know what the actual cause of the fire was.
It goes without saying that the restaurant, El Candil, will be closed this evening and any bookings cancelled!