Over 6000 Flamingo Chicks born in an Andalucian Nature Reserve
Fuente de Piedra is a 1,364 hectare protected area and home to an estimated 30 different species of birds. It is the largest lagoon and breeding ground for flamingos in Andalucia. This year over 10,000 breeding pairs are estimated to have flocked to the nature reserve from the Mediterranean and North African coasts.
Officials reported that a total of 6,030 chicks have been born this year and that 2,500 flamingo pairs were still in the lake this week caring for their young.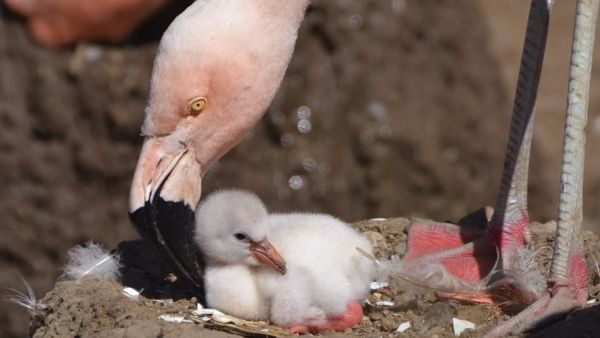 The traditional flamingo banding event, which would have take place this summer, will not go ahead this year due to Covid-19 restrictions.