The picturesque 17th century Church of El Salvador – Iglesia El Salvador – is situated on the edge of the Balcón de Europa and close to what used to be the old Guards Tower.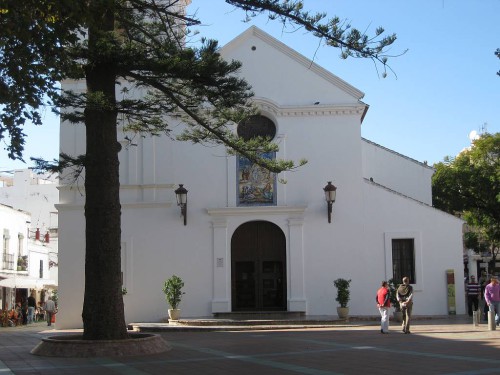 The original church was erected in 1505, although the existing structure was not actually built until much later, in 1697, and it was then further extended during the period 1776 – 1792.
The church is constructed as a three naved cross, the central area covered with a wooden framework of paired braces, the sides featuring vaulted edges at the ends and half barrel vaults with windows in the remainder.
On the front of the church are two quite large and typical ceramic tile plaques, one detailing the history of the church, the other a rather beautiful and colourful religious scene.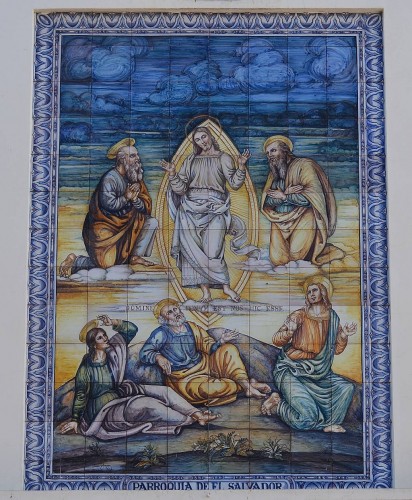 The exterior features a four sided bell tower, originally built in 1724 and later reformed.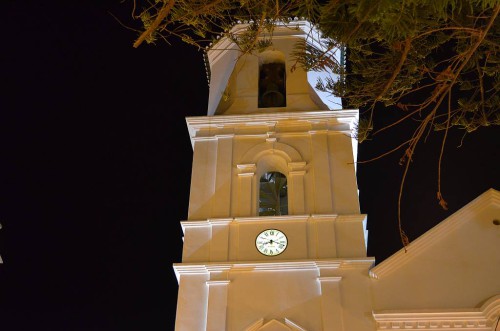 The interior is noted for its 18th century frescoes decorating the Evangeline nave, and the contemporary mural of the annunciation by the painter Francisco Hernandez.
The church has always been popular with the Spanish for weddings, quite naturally, but in the past couple of years it has become an increasingly popular choice for many foreign couples, either for the marriage ceremony itself or for a blessing.
Hardly surprising really, as it is a magnificent setting and has all the necessary amenities right on the doorstep. And hardly surprising, therefore, that there is a pretty long waiting list these days!
On the bell tower of the iglesia El Salvador is a rather nice and ornate clock bearing the name 'Rosas'.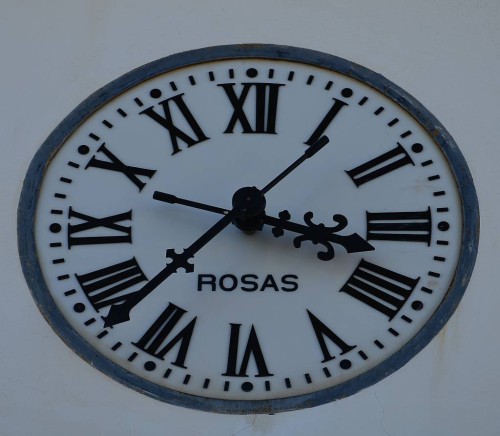 Rosas clocks have been around since 1881 and adorn many monuments and buildings in Spain. In 2005, to preserve the craft, the company Campanas y Relojes Rosas was formed.
The company not only produces clocks, but also bells, lighting and other items for monuments.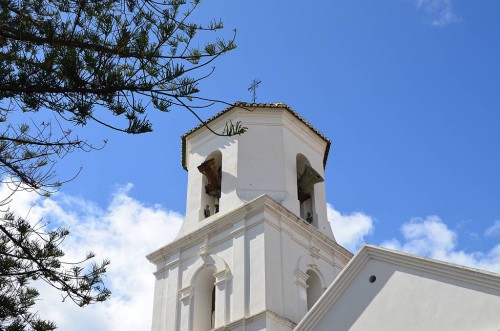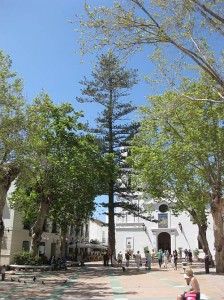 Right in front of the church is a huge Norfolk Island Pine, brought back from South America at the beginning of the century.