Urban legends, myths, superstitions….it's always nice to discover some of these little gems.
True or not, they add a little 'something' to life's rich pageant. This one concerns the Balcón de Europa in Nerja and the 'idea' seems to have taken off with not only locals but also with visitors from various parts of the country.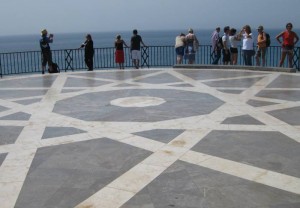 At the end of the Balcón de Europa is a raised area and in the centre is a small, white circle. The contention is that this particular spot has some sort of mystical significance and that if you stand in this circle and make a wish (not a lottery win or the like!) then your wish will come true.
Lovely idea…and you never know!