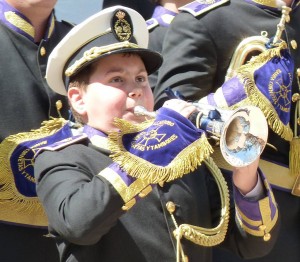 Sunday, March 20th 2011, was the I Encuentro de Banda de Cornetas y Tambores in Nerja with four bands taking part.
The event began with the bands from Nerja, Competa, Torrox and Algarrobo marching through the streets from the Parque Verano Azul to the Balcon de Europa.
Once at the Balcon de Europa, each band was presented with a commemorative plaque and then they took it in turns to perform three or four ditties in front of the Iglesia El Salvador.
The event was organised by the various brotherhoods in collaboration with the Town Hall and a similar event has already been planned for next year.