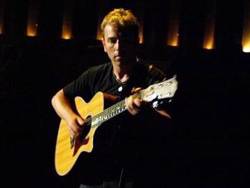 On Thursday January 20th, the Nerja Cultural Centre in calle Granada, 45, Nerja, is the location for a concert by accomplished guitarist Stu Clark.
Stu Clark began playing guitar at the age of six, and over the years he has been included in many recordings as both a session musician and as a solo artist.
His phenomenal talent brought him to the attention of the media and he has been involved in numerous live TV and radio broadcasts. Recently, after a successful tour of the U.S., he was made a figurehead for the illustrious Breedlove brand of guitars.
Stu has a unique way of presenting the rich, diverse sounds of the acoustic guitar and now is your chance to hear him in concert.
The show starts at 21:00 on Thursday January 20th 2011 and tickets are on sale at €10.