La Andaluza in Plaza La Marina is a fairly new addition to the tapas and restaurant scene in Nerja and markets itself as a ´low cost' establishment.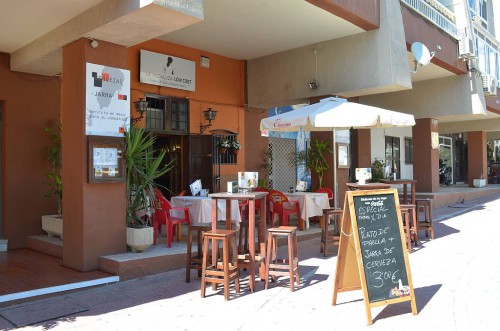 It is reasonably spacious inside and has a terrace on the square. The prices on the menu are certainly quite reasonable.
I decided to try out the tapas. On this occasion they were chosen for me, and first up was a rather unusual offering of boquerones – small fish – on a bed of crisps.  While it was a little unusual, it actually worked and was thoroughly enjoyable.
My second tapa was a whole chorizo sausage on a piece of bread, accompanied by a bit of greenery and a generous portion of olives. Again, very good. The sausage was beautifully cooked.
A beer and a tapa, €1.50.